Ngala Safari Lodge
Andbeyond collection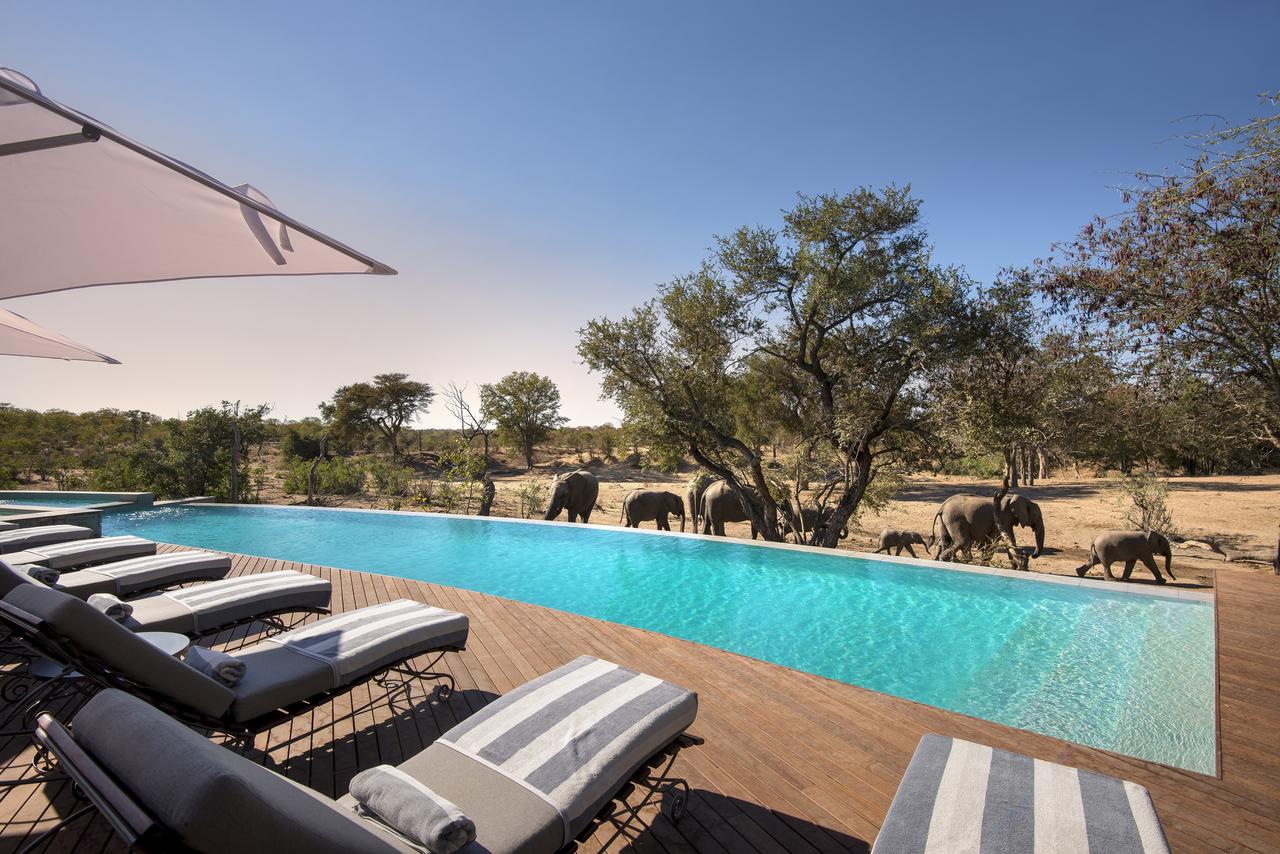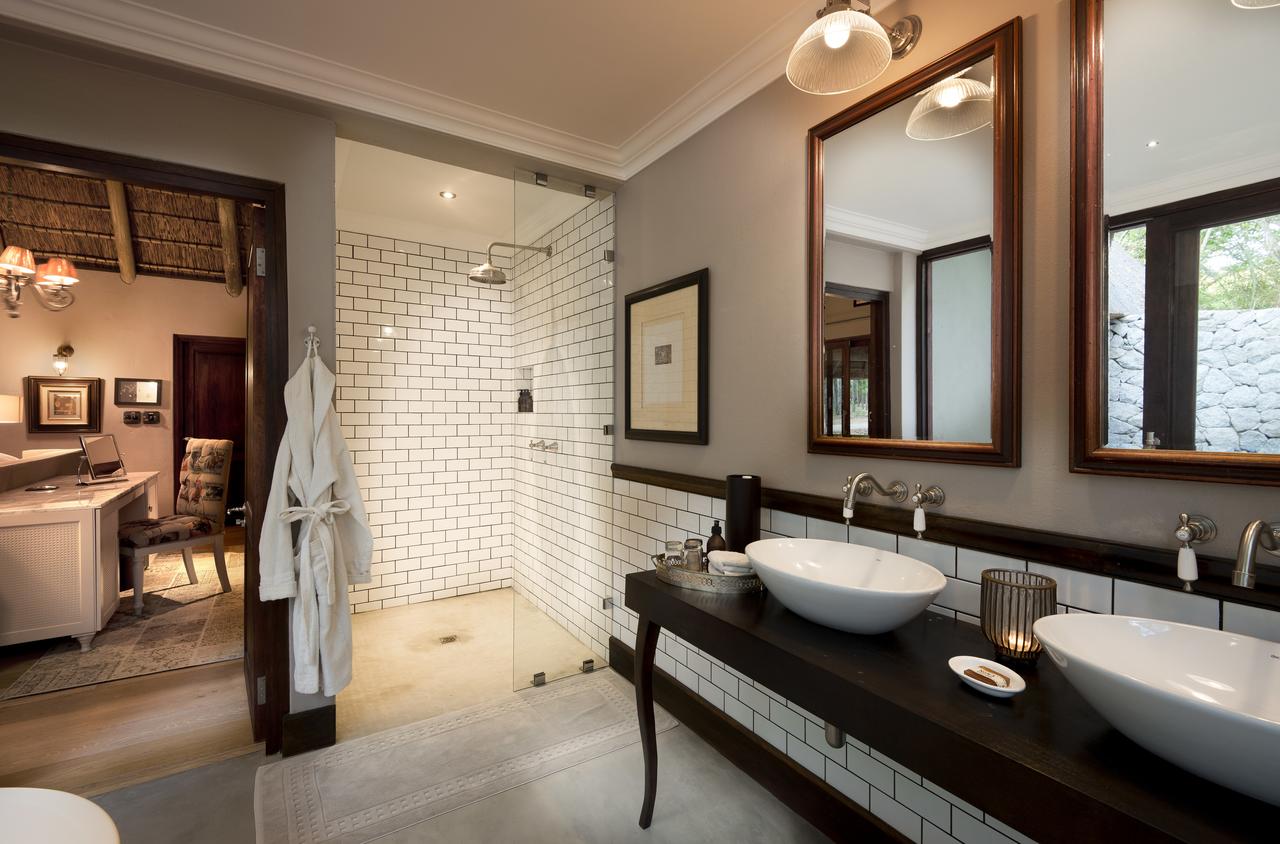 Overview
Tucked under a canopy of mopane and tamboti trees, andBeyond Ngala Safari Lodge boasts 21 classic thatched cottages, including a spacious family suite. Each ensuite cottage, with private veranda, exudes a romantic colonial ambiance with nostalgic safari memorabilia throughout. The gracious family suite accommodates four guests and includes a private swimming pool and the use of a private vehicle. The Lodge's sparkling swimming pool and sundeck overlook a natural riverine woodland, ideal for avid birdwatchers. Hearty breakfasts and delicious lunches are served in the dappled shade of an enormous weeping boerbean tree. Upon their return from exhilarating evening drives, guests are welcomed by Ngala's warm, hospitable staff and a banquet set in the elegant candlelit courtyard or an African feast in the open-air traditional boma. The Lodge's spacious thatched bar, dining and sitting areas are open to the warm breezes of the inviting African bushveld.
Rooms:
Cottage(s)
Ngala Safari lodge has 20 air-conditioned thatched cottages with ensuite bathrooms including a shower, twin hand basins, wc, bath. Each cottage has an intimate veranda.
Family Suite
Situated in the shade of a weeping boerbean tree on the banks of the seasonal Maponi River, the family suite at andBeyond Ngala Safari Lodge consists of two ensuite bedrooms, as well as a cosy dining area. The suite also entitles guests to the services of a dedicated butler, as well as a ranger and tracker team and a private safari vehicle. The only guest suite at the lodge with views of the river, each room boasts its own private deck overlooking the shaded riverbed and even the bathrooms look out onto the dense riverside thickets. The addition of a fully sized private swimming pool ensures that both children and adults have a secluded place to cool off from the African sun. The family suite can accommodate a maximum of two adults and two children.
Family Cottage
The lodge boasts three family cottages, each consisting of two suites that are conveniently interlinked via a door for easy access. The cottages exude a romantic colonial ambiance with nostalgic safari memorabilia throughout. Floor-to-ceiling glass windows make the most of sunny safari days and a private veranda offers the perfect setting for private dinners. Guests can also take advantage of spacious ensuite bathrooms as well as inviting al fresco showers. The cottages can accommodate two adults and two children.
Activities & features:
Game Drives
Enjoy early morning and late afternoon game drives that continue after nightfall. andBeyond's professionally trained guides will ask you about your favourite wildlife and will do their best to ensure that your preferences are met, whether it is tracking a particular species or spending more time enjoying each sighting and getting to know the habits of the animals. They will also tell you about the vegetation of the region and will explain the behaviour of the animals that you come across. In some cases, the guides will be able to identify individual animals and let you know about their history and habits. andBeyond Ngala Private Game Reserve is home to all of the Big Five, but is particularly well known for its large prides of lion and occasional sightings of wild dog, as well as large herds of elephant and buffalo. Venture out in search of leopard or lion sleeping off the exertion of the hunt from the night before.
Cascades and Canyon Spectacular
This spectacular helicopter flight takes off from Hazyview, near the Sabi Sand Game Reserve. Soar over cascading waterfalls and along the escarpment to God's Window, with its panoramic views, and on to the Blyde River Canyon. Land at a magnificent viewpoint to enjoy a delicious picnic. After your flight, you will be taken back to your game lodge.
Available at an additional cost.
Luxury Walking Safari
For those looking for an active thrill beyond the excitement of Big Five sightings on a game drive vehicle, a walking safari offers an opportunity to connect with the African bush, interacting with all its inhabitants, from largest to smallest. Embark on an adventure where your feet tread in the tracks of zebra and buffalo, your nostrils fill with the scent of crushed wild grasses and you push through the brush and all six senses re-awake as Africa touches you and you touch Africa.
Additional costs apply
Tracking Adventure
Experience the thrill of tracking animals on foot, accompanied by an armed specialist ranger and tracker team. Engage all your sense as you discover a world where each sound, scent and bent blade of grass has a meaning.
Additional costs apply
Private Safari
Planned especially for you, this exclusive safari allows you to explore the bushveld with your very own dedicated ranger, tracker and vehicle. Game drives can be as long or as short as you wish. Meals can be enjoyed at the lodge, picnic-style outdoors or enjoyed under the shade of the trees. Your specific areas of interest can be covered, from the insect kingdom to great herds of buffalo or prides of lion.
Additional costs apply
Photographic Safari
Photographic enthusiasts, from beginners to advanced, can now capture the wondrous landscapes and magical creatures of andBeyond's Ngala Private Game Reserves, by taking advantage of a fully-equipped photographic safari vehicle. The vehicle has been fitted with state-of-the-art camera mounts and cater for a maximum of four guests, ensuring exclusivity during your safari experience.
Guests can choose from the following two options:
1. Specialist Photographic Safari
• Have an expert photographic guide accompany you. Our expert guides will use their extensive experience in wildlife, birding and landscape photography to help you get the shot of a lifetime!
• A maximum of four guests.
2. Photographic Safari Vehicle
• Book the photographic safari vehicle only – maximum of four guests.
• Photographic enthusiasts will be driven and guided by an andBeyond safari guide.
Rhino Notching
Enjoy a once-in-a-lifetime opportunity to get up close and personal with rhino at andBeyond Ngala Private Game Reserve while assisting in the conservation of this endangered species. This adventure allows guests to witness the capture and darting of rhino. A wildlife vet will locate and dart the rhino from the vantage point of a helicopter, while the guests and ground crew will follow in open 4x4 safari vehicles. Once darted, the veterinary team will notch the sleeping animal's ear for research and security monitoring, as well as insert a microchip into the horn, enabling researchers to correctly identify different rhino on the reserve. Groups of up to eight guests can participate in this conservation initiative and have the never-to-be-repeated opportunity of touching the anaesthetised giant during the notching procedure. Guests will need to spend a minimum of three nights at Ngala.
Additional costs apply
Interpretative nature walks
Accompanied by your ranger, enjoy an interpretive nature walk, around the lodge, where you learn more about the intricacies of the African bush, from discovering fascinating flora and reading animal tracks with your guide to meeting smaller wildlife up-close.
Private Vehicle
With a dedicated game ranger and tracker, as well as a private game drive vehicle, guests have the luxury of tailor-making their own safari experience; choosing their own game drive times and spending as much time as they want at sightings.
WILDchild programme
andBeyond's WILDchild programme, designed especially for children visiting our safari lodges and camps in Africa, is filled with fun, interactive activities that offer opportunities to learn and discover new experiences and cultures. Deeply rooted in the love for the African bush, it not only creates a series of unforgettable moments for the whole family but forges strong bonds between our young guests, our planet and its people.
Reviews: