Nxabega Okavango Tented camp
Andbeyond collection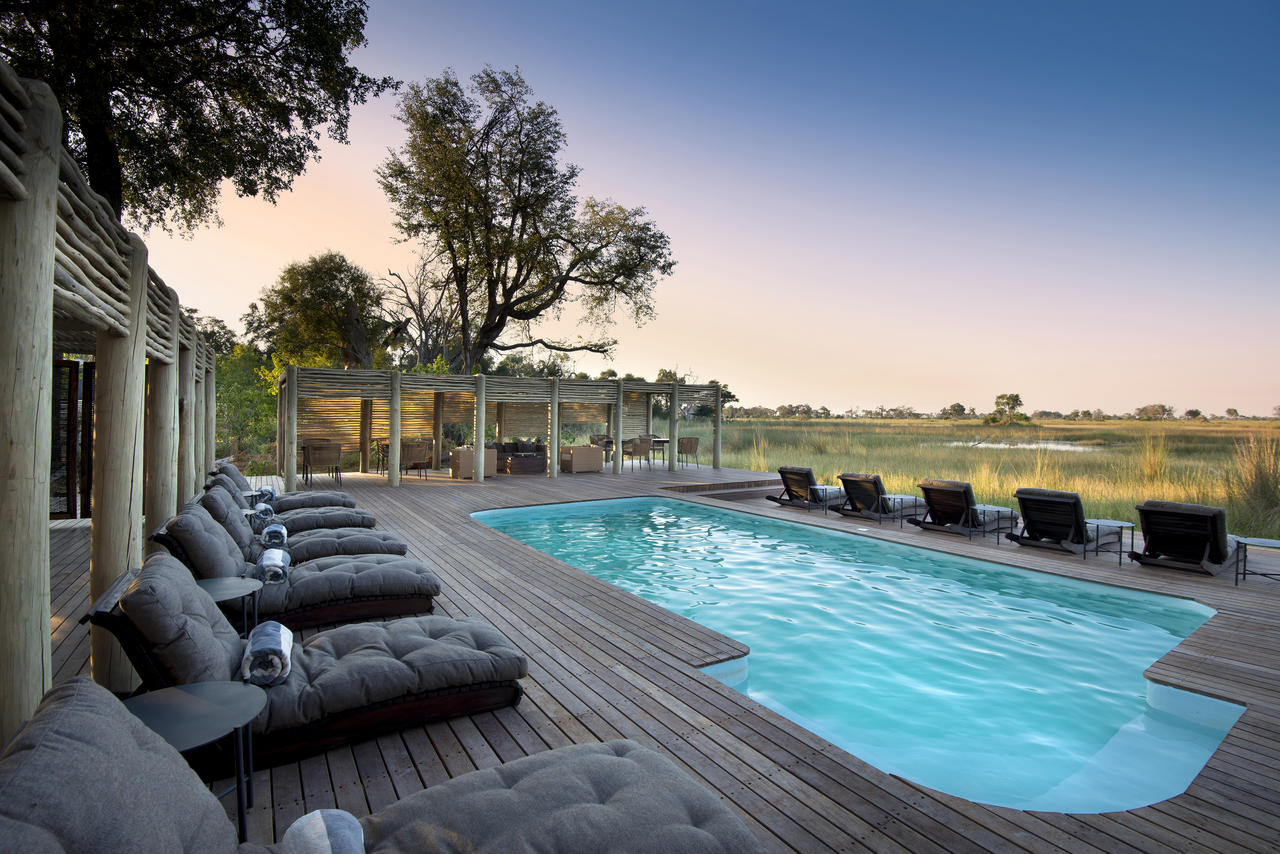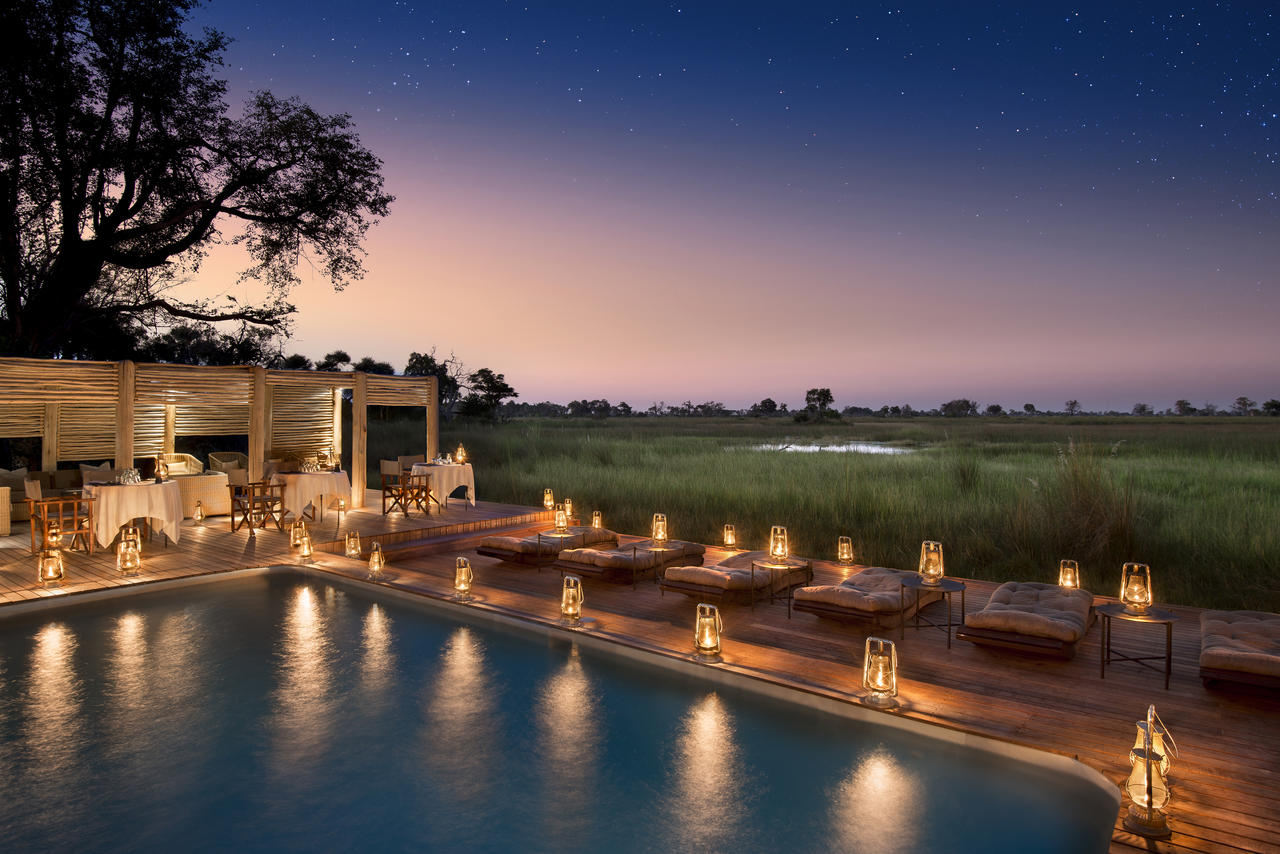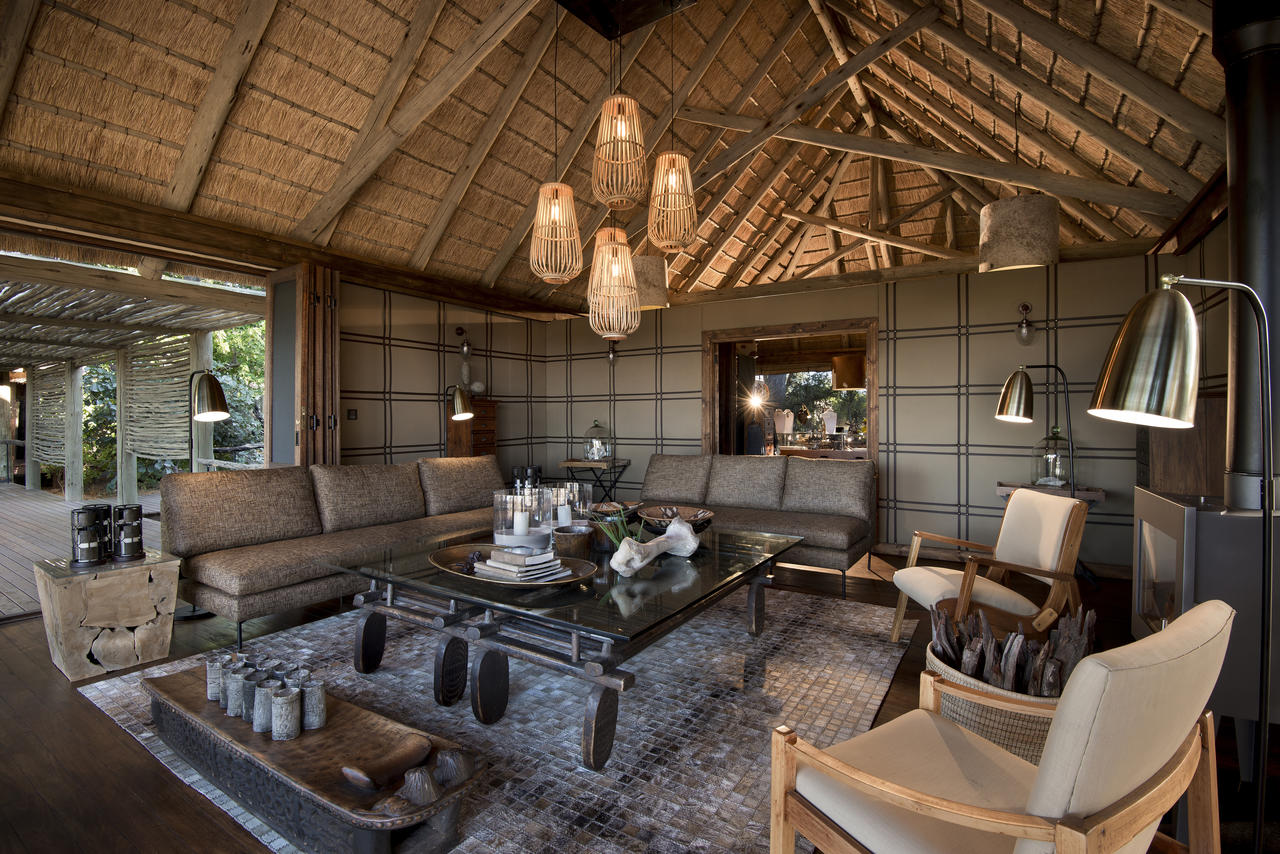 Overview
Located in an exclusive 7 000 hectare (17 300 acre) wildlife concession, the nine ensuite safari tents of andBeyond Nxabega Okvango Tented Camp look out over the expansive lagoons and channels of the Okavango Delta. Cradled under a canopy of African ebony trees, each tent sits on a raised wooden platform and boasts sweeping views. Burnished teak floors and a lofty roof frame the sitting and dining areas. Private bush dinners, breakfasts in bed, lamplit cocktails on a river island or a walking safari with al fresco picnic are provided with pleasure by Nxabega's warm and friendly staff.
Rooms:
Tent(s)
Raised on wooden platforms, the spacious tented suites let in the sights and sounds of the African bush and offer glamourous, light and earthy interiors. Front-facing beds make the most of the sensational Delta views, while a spacious dressing area sits snugly behind the bed's giant headboard, in between the bedroom and ensuite bathroom, to ensure the utmost privacy. The beautiful bathrooms come complete with indoor and al fresco showers.
Activities & features:
Game Drives
Game viewing in the Okavango Delta is remote and secluded, with very few vehicles sharing the private concession. Sensitive off-road driving practices allow our guests to get up close to the area's exceptional wildlife. Afternoon drives continue after night, allowing for an opportunity to see the many animals that are more active at night, including leopard and serval. Lion frequently hunt at night and there is always a chance of coming upon them feeding on a kill. &Beyond's professionally trained guides will ask you about your favourite wildlife and will do their best to ensure that your preferences are met, whether it is tracking a particular species or spending more time enjoying each sighting, getting to know the habits of the animals. They will also tell you about the vegetation of the region and will explain the behaviour of the animals that you come across. In some cases, the guides will be able to identify individual animals and let you know about their history and habits.
Seasonal mokoro trips
The Delta is probably best known for its Mokoro rides. These are boating trips through the maze like channels and shallow lagoons of the Delta. They are conducted in traditional boats which are called Mokoros. These sturdy boats used to be hand crafted out of large Delta trees. Today most of the boats used in the Delta are fiber glass replicas, to prevent the cutting down and depletion of the Delta's magnificent trees.
Mokoros are a great way to go game viewing. As they are not motorized, they allow you to glide silently through the channels. This allows you to approach the wildlife silently and you will see more, as they are not scared off by a motor. You will see many animals that feed on the grass and reeds on the palm islands such as lechwe, sitatunga, elephant, hippo and crocodile.
(seasonal - dependent on water levels)
Scenic Helicopter Flight
Thrill to an aerial view of the Okavango Delta as you soar above a vast maze of both permanent and fleeting waterways. Fly over rivers and pools dotted with lily pads, as well as a variety of wild animals that inhabit this unique habitat.
Additional costs apply
Seasonal motorized boat excursions
Game viewing is also offered in motorized boats. These trips allow you to cover more ground, and should allow you to see more of the landscape, although some of the wildlife may be scared off by the motor.
(seasonal - dependent on water levels)
Private Vehicle
With a dedicated game ranger and tracker, as well as a private game drive vehicle, guests have the luxury of tailor-making their own safari experience; choosing their own game drive times and spending as much time as they want at sightings.
WILDchild programme
andBeyond's WILDchild programme, designed especially for children visiting our safari lodges and camps in Africa, is filled with fun, interactive activities that offer opportunities to learn and discover new experiences and cultures. Deeply rooted in the love for the African bush, it not only creates a series of unforgettable moments for the whole family but forges strong bonds between our young guests, our planet and its people.
Reviews: