Xudum okavango delta lodge
Andbeyond collection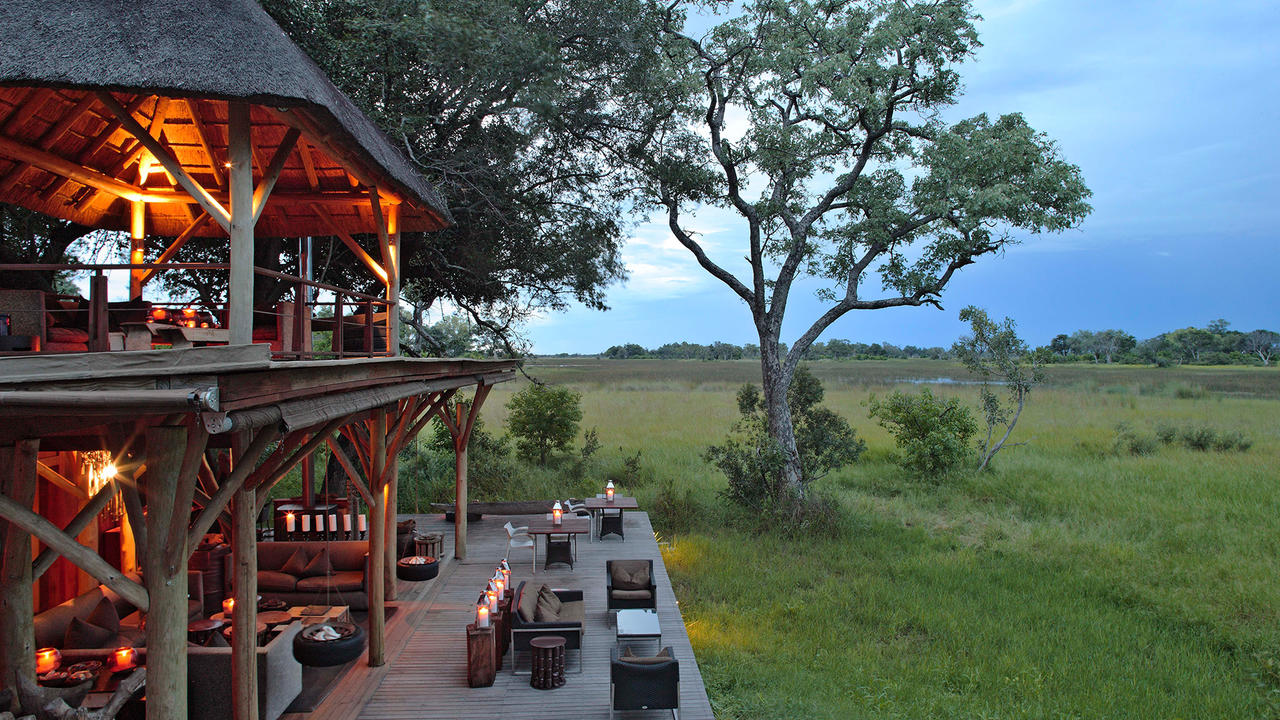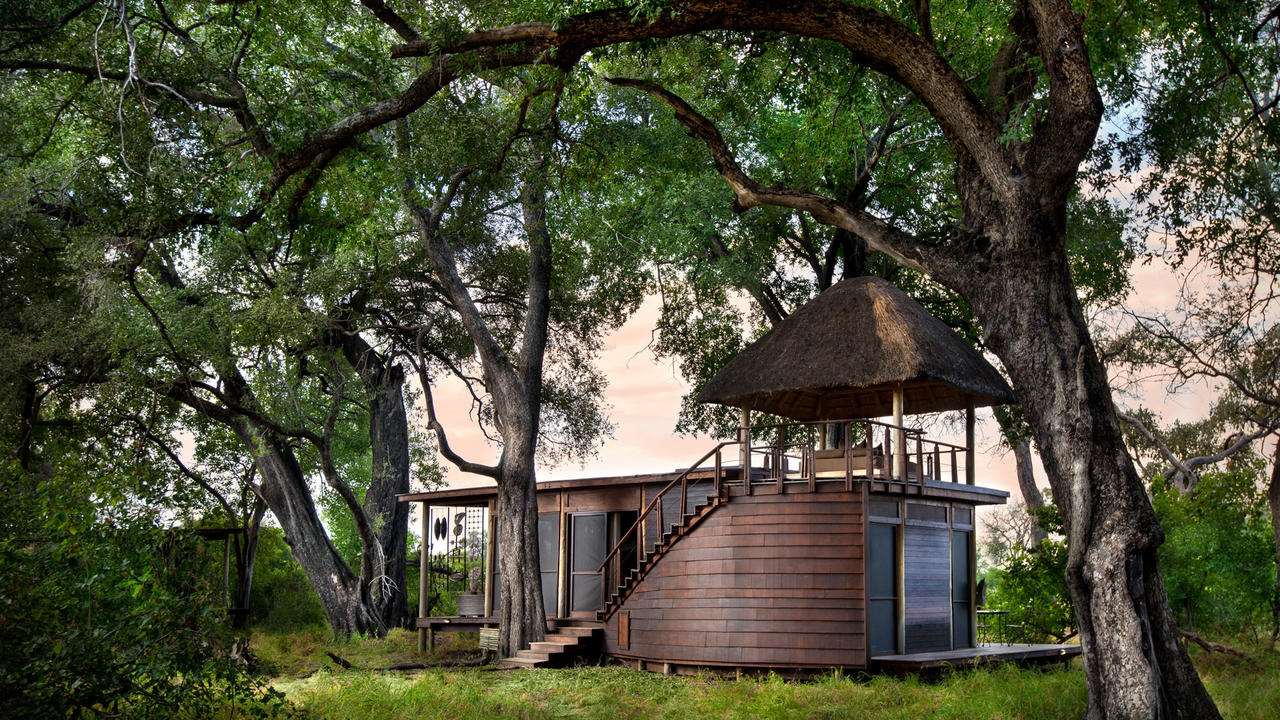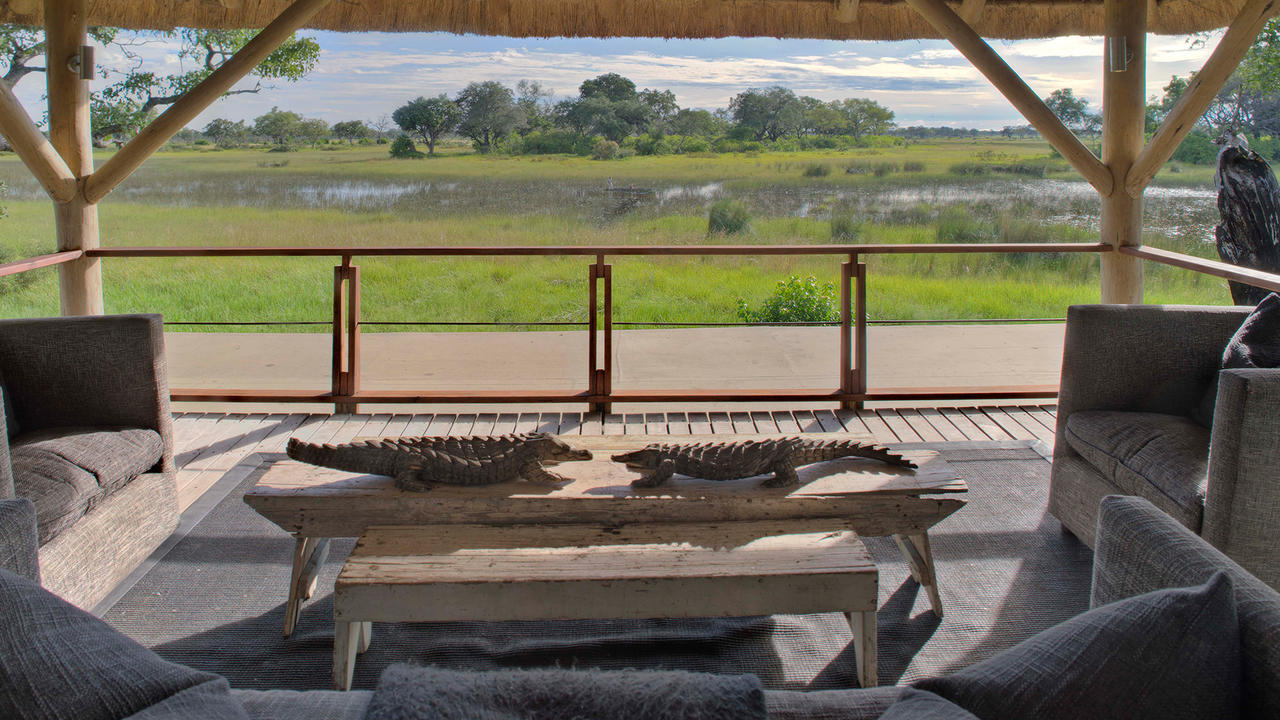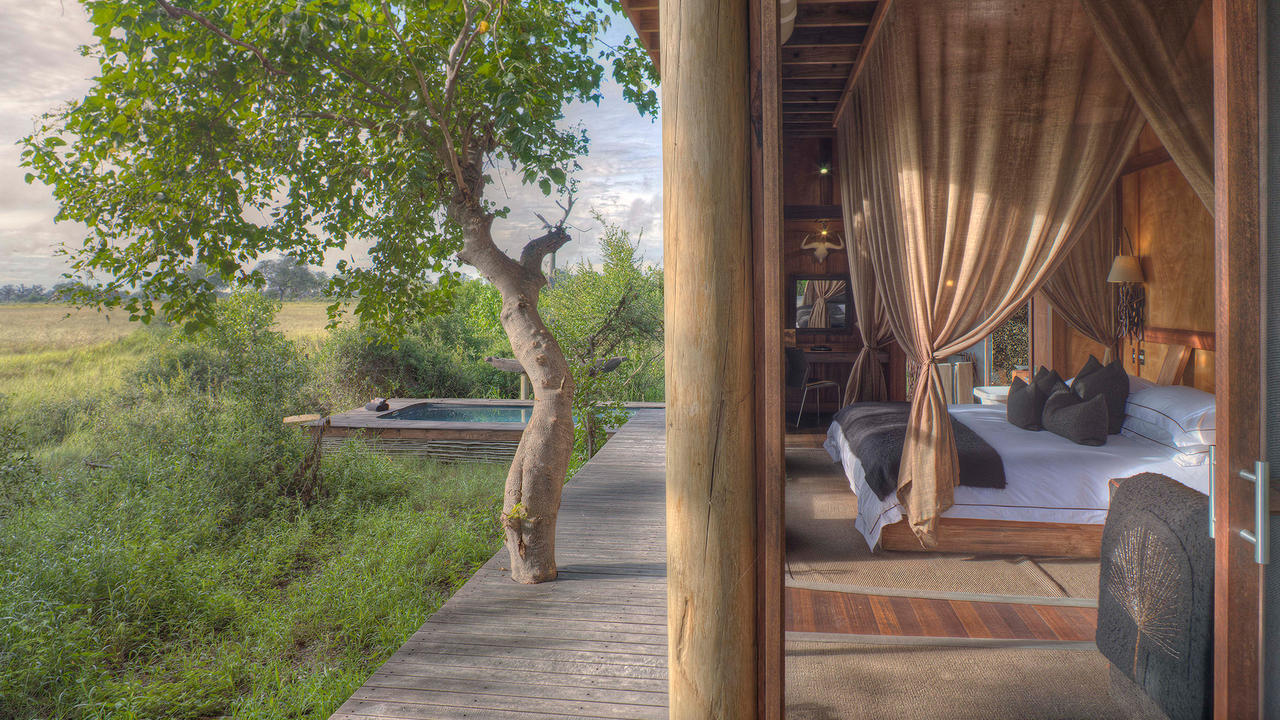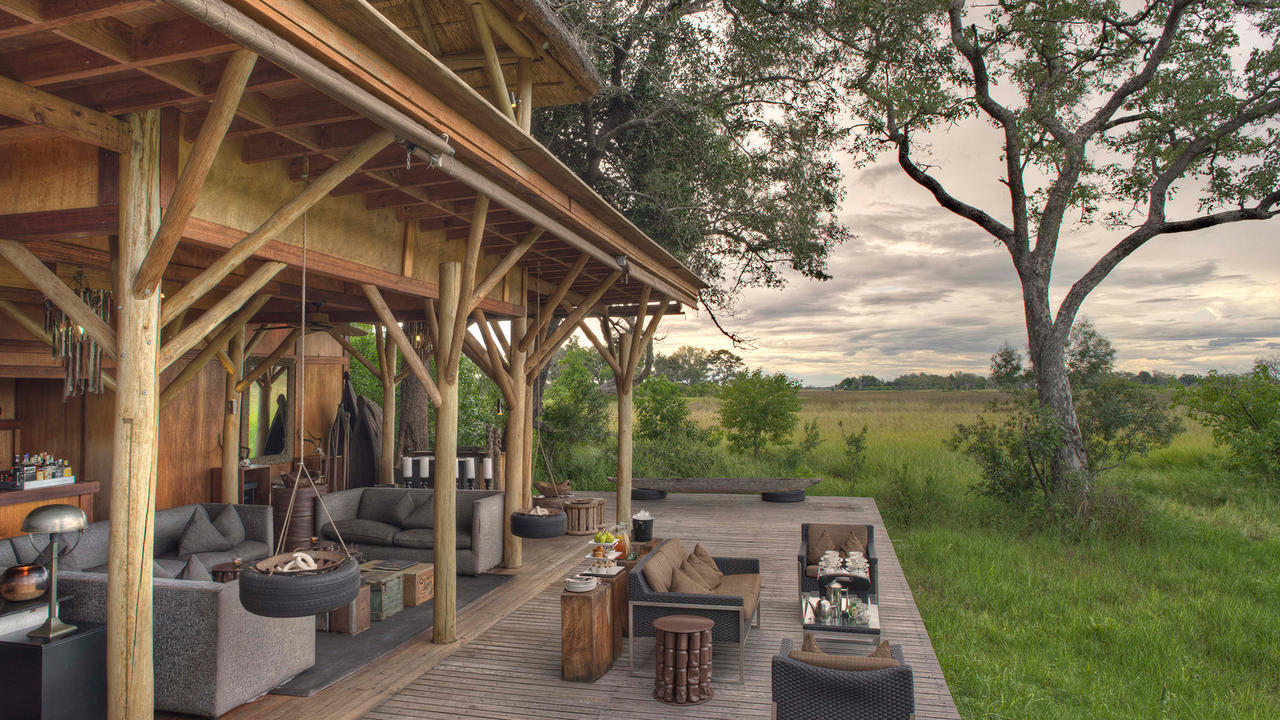 Overview
Surrounded by a mosaic of papyrus and reed beds, andBeyond Xudum Okavango Delta Lodge lies deep within an exclusive 25 000 hectare (62 000 acre) wildlife concession. Nine playfully crafted split-level safari suites in handsome tones of chocolate and ebony feature large bathtubs and al fresco showers. Each suite has a lofty rooftop hideout with 180° Delta views and a private plunge pool. The multi-layered guest areas celebrate a fun recycled feel; everyday objects have been cleverly reinvented: recycled beer cans strung from the ceiling, mokoro (dugout canoe) benches carved from rough wood, and tractor tyre swings and tables.
Rooms:
Suite(s)
andBeyond Xudum Okavango Delta Lodge has nine private African safari suites with split-level spaces. Rising high as the treetops, the open upper level of the suite entices you to while away the afternoon in a lofty hide or enjoy a private dinner under the stars. Dark wooden frames cradle another bed in a more conventional bedroom location just down the stairs. Two steps down, a deep, oversized bath offers comfort and warmth, and a choice of indoor and outdoor showers promises refreshment. Curl up in a large, round lounger big enough for two on your private deck and watch the tiny details of life in the Okavango Delta.
Activities & features:
Game Drives
Game viewing in the Okavango Delta is remote and secluded, with very few vehicles sharing the private concession. Sensitive off-road driving practices allow our guests to get up close to the area's exceptional wildlife. Afternoon drives continue after night, allowing for an opportunity to see the many animals that are more active at night, including leopard and serval. Lion frequently hunt at night and there is always a chance of coming upon them feeding on a kill. &Beyond's professionally trained guides will ask you about your favourite wildlife and will do their best to ensure that your preferences are met, whether it is tracking a particular species or spending more time enjoying each sighting, getting to know the habits of the animals. They will also tell you about the vegetation of the region and will explain the behaviour of the animals that you come across. In some cases, the guides will be able to identify individual animals and let you know about their history and habits.
Scenic Helicopter Flight
Thrill to an aerial view of the Okavango Delta as you soar above a vast maze of both permanent and fleeting waterways and floodplains that occupy an otherwise sandy corner of Botswana in a helicopter. Fly over rivers and pools dotted with lily pads, as well as a variety of wild animals that inhabit this unique habitat.
Additional costs apply
Seasonal mokoro
The Okavango Delta is well known for its Mokoro rides. These are boating trips through the maze like channels and shallow lagoons of the Delta. As mokoros are not motorized, they allow you to glide silently through the channels. You will see many animals that feed on the grass and reeds on the palm islands such as lechwe, sitatunga, elephant, hippo and crocodile.
(seasonal - dependent on water levels)
Seasonal motorized boat excursions
Game viewing is also offered in motorized boats. These trips allow you to cover more ground and to see more of the landscape. Boating is offered seasonally depending on the water levels in the Okavango Delta.
(seasonal - dependent on water levels)
Okavango Horseback Safari
Immerse yourself in the unique landscape of the Okavango Delta on a half or full day horseback safari that explores this magnificent habitat, providing you with the opportunity to venture up close to the Delta's spectacular wildlife and bird species. Set off on this extraordinary adventure, which allows for exceptional game viewing opportunities and an exhilarating experience as your expert ranger guides you through untamed Africa. All horses and tack are of the highest quality and safari guides are armed to ensure your safety at all times, with stringent safety precautions taken when dangerous game is encountered.
Additional cost apply
Private Vehicle
With a dedicated game ranger and tracker, as well as a private game drive vehicle, guests have the luxury of tailor-making their own safari experience; choosing their own game drive times and spending as much time as they want at sightings.
WILDchild programme
andBeyond's WILDchild programme, designed especially for children visiting our safari lodges and camps in Africa, is filled with fun, interactive activities that offer opportunities to learn and discover new experiences and cultures. Deeply rooted in the love for the African bush, it not only creates a series of unforgettable moments for the whole family but forges strong bonds between our young guests, our planet and its people.
Reviews: