The Highlands
Asilia Lodges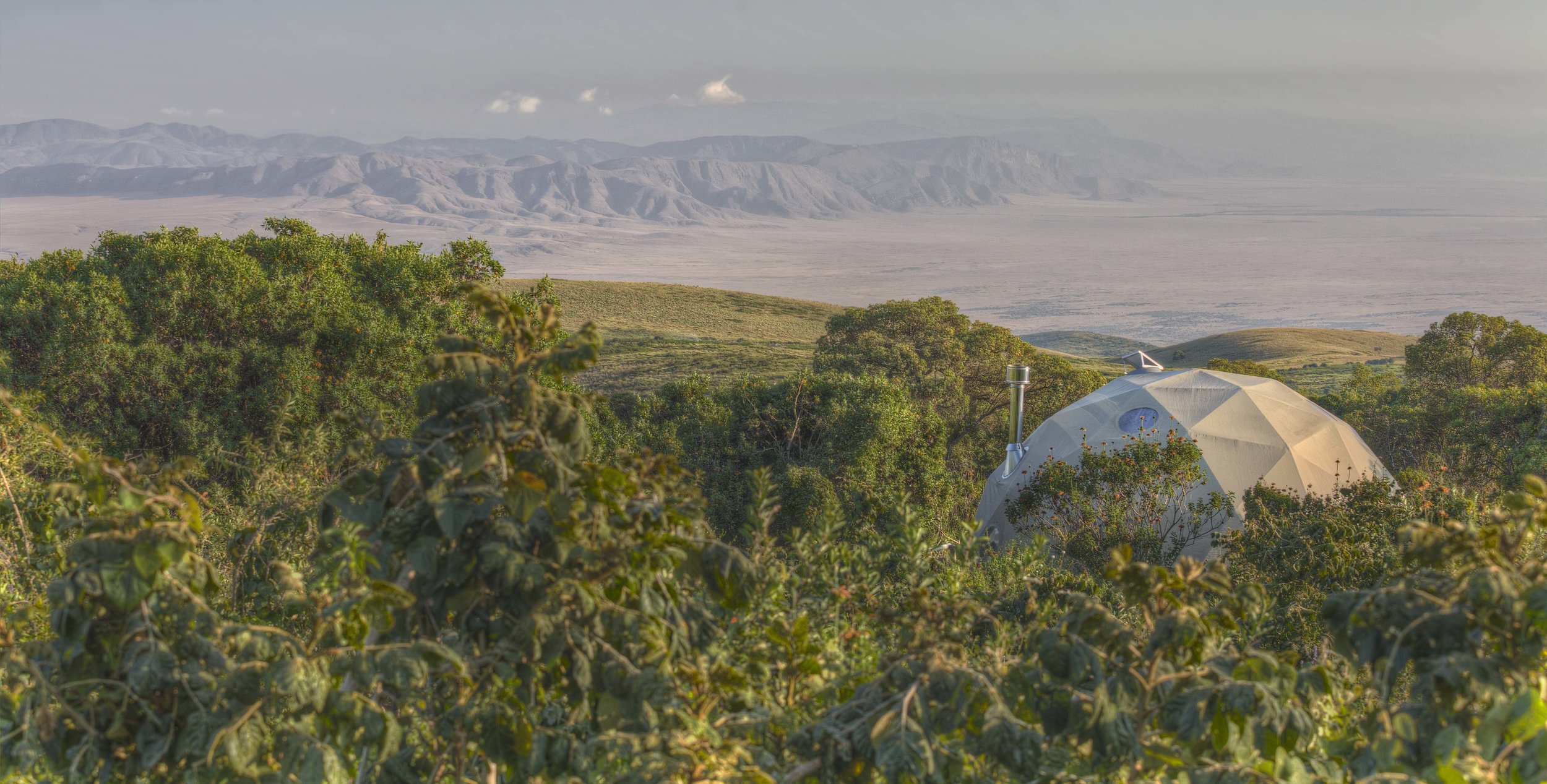 OvervieW:
The Highlands redefines the traditional Ngorongoro experience. Set high on the slopes of the Olmoti volcano, with views all the way to the Serengeti, you can be on the famous Ngorongoro Crater floor at dawn yet far from any other camp. This warm and stylish high-altitude camp, deliberately positioned deep in the highland wilderness for maximum privacy, offers a richness of adventure and range of activities not possible elsewhere in Ngorongoro.
The Highlands redefines the Ngorongoro Crater experience. Set on the edge of the mountain forest hugging the Olmoti volcano to the north of Ngorongoro Crater, The Highlands strikes a perfect balance between a true wilderness experience and a high-style, contemporary escape.
Experience the highlands of the wild Ngorongoro Conservation Area surrounding the camp, home to leopard, buffalo and elephant. A Ngorongoro Crater safari is jaw-droppingly beautiful. Follow ancient Maasai trails to the summit of the Olmoti crater and visit local communities to catch a glimpse into the traditional Maasai way of life that has defined this corner of East Africa for centuries. The famous Ngorongoro Crater is easily accessible from camp, while the setting ensures maximum privacy, a rich adventure and a range of activities not possible elsewhere in Ngorongoro.
Rooms:
8 domes (incl. 1 family dome, 2 triple domes, and a honeymoon dome)

Children: 5 years & above

Highest altitude camp in Ngorongoro

In room Wi-Fi (service is variable!)
Activities & features:
Ngorongoro Crater game drive

Maasai cultural experience

Empakaai Crater hike

Olmoti nature walk

Lunch on the crater floor and bush picnics available

Communal dining with individual tables on request

Exclusive location far from other camps in the area Iconic

Ngorongoro Crater experience and game drive easily accessible

Offers unique activities directly from camp: Olmoti climb and cultural visit

The only camp from which a half day visit to Empakaai Crater is possible

Luscious green & vibrant landscapes in direct contrast to the savannah of the Serengeti
Reviews: