Hoyo hoyo safari lodge
Extraordinary collection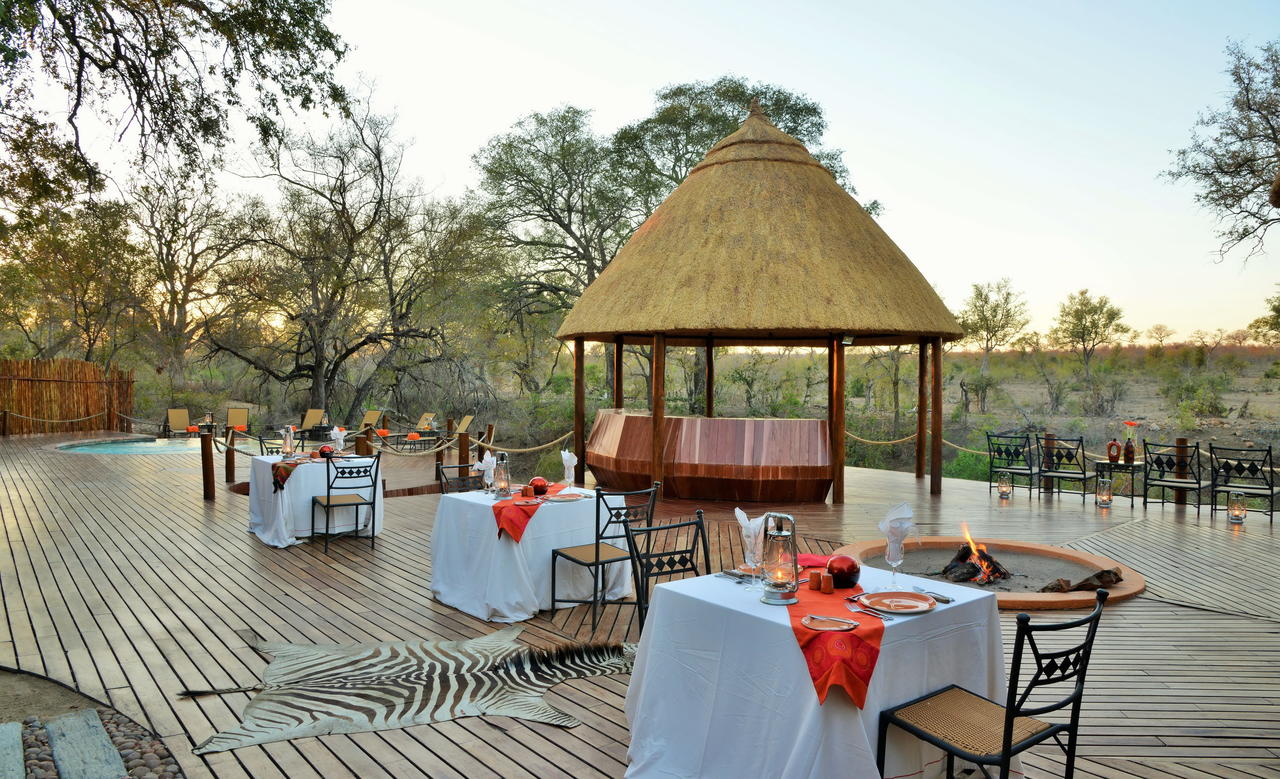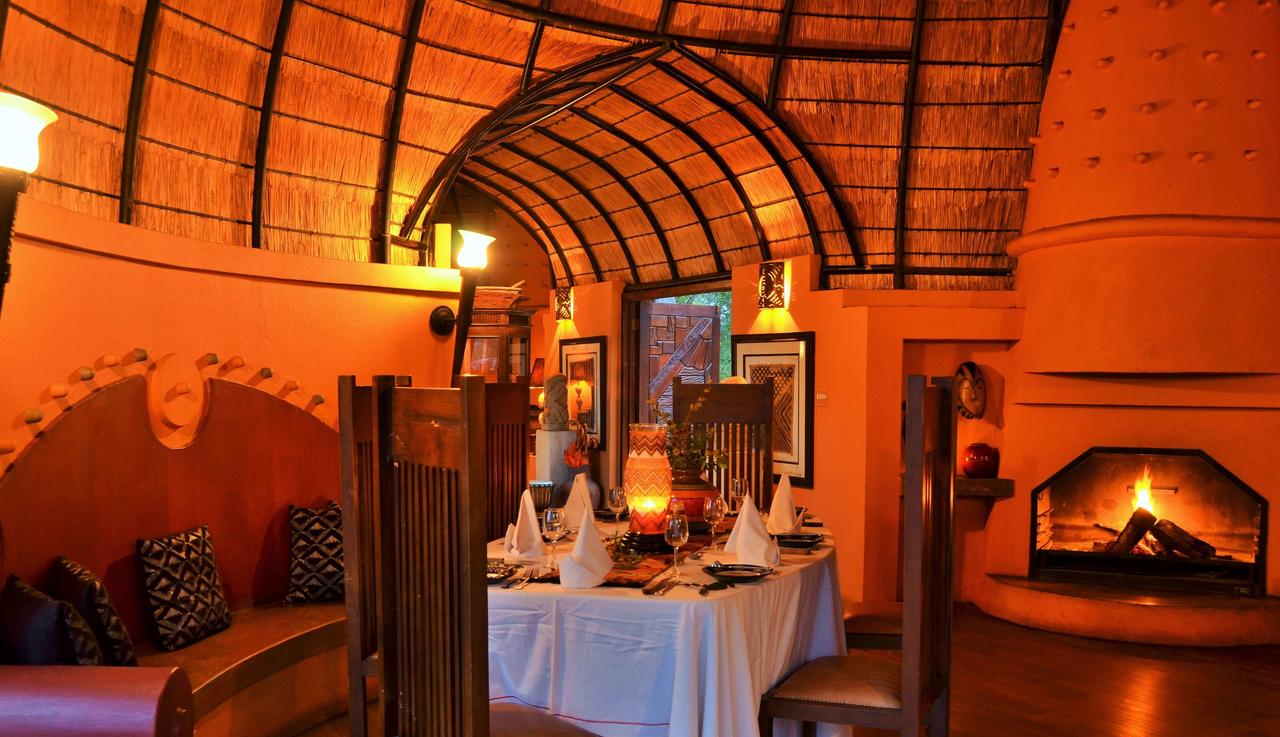 Overview
Located on an ancient elephant route on the Mluwati River in a private concession within the Kruger National Park, this unique lodge boasts a breath taking blend of ethnic luxury encompassing both warmth and style.
The lodge is steeped in modern day comfort and blends into the surrounding bush perfectly. The opportunity to immerse yourself into some of the rich culture of the Shangaan heritage and traditions will ensure an unforgettable safari experience. The luxury air conditioned 'beehive' suites, with earth coloured walls, king size beds, en-suite bathrooms, outdoor showers and private game viewing decks are charmingly decorated with African fabrics, décor and object d'art that are sourced from the local Tsonga community.
Designer menus offer a traditional taste delicately balanced with European flair. Activities include open vehicle safaris, guided bush walks and Nomadic African Spa treatments.
Rooms:
Suite
All 6 spacious suites are furnished in an earthly style and are privately nestled among the shade of giant old Fig and Leadwood trees. The suites have en-suite bathrooms with stone baths and outside showers. The private wooden patios have views onto the Mluwati river bed and Savannah grasslands beyond.
Each suite is fitted with a radio, hairdryer, air-conditioner and personal safe.
Activities & features:
Safaris
As one of the first private concessions in the Kruger National Park, Mluwati has worked tirelessly to ensure the sustainability of this pristine wilderness that for over 100 years has been a sanctuary for over 114 reptiles, 34 amphibians and 147 mammal species, including Africa's Big Five. With some of Kruger's most spectacular landscapes and an extraordinary variety of wildlife, bird life and plant life within the concession, each safari experience is unique.
Guests can enjoy a morning and afternoon safari in open 4 x 4 vehicles. The early morning safaris are very rewarding with light for photography. Lions are still lively and on the move at this time, antelope are more energetic and an abundance of birds may also be seen. The afternoon safaris provide an opportunity to see nocturnal animals and perhaps even the elusive Leopard.
During the winter months the morning safaris depart at 06h00 and the afternoon safaris depart at 16h00. In summer the times change to 05h00 for the morning and 17h00 for the afternoon safaris.
Tea and coffee is served before the morning safari departs and in the afternoon you will enjoy high tea before setting off.
Guided Bush Walks
The guided bush walks allows one to get close up and have an intimate experience of the local flora and fauna. Walks are available on request. The safety of guests is top priority so guided bush walks may be unavailable if the guide deems the conditions to be unsafe for walking.
Self Drive - Kruger National Park
Guests with their own vehicles can do a self drive during the day in the Kruger National Park. The Park is home to many different mammal, reptile amphibian species and many hours can be enjoyed watching these animals in their natural habitat.
Reviews: