Duba Explorers Camp
Great Plains Conservation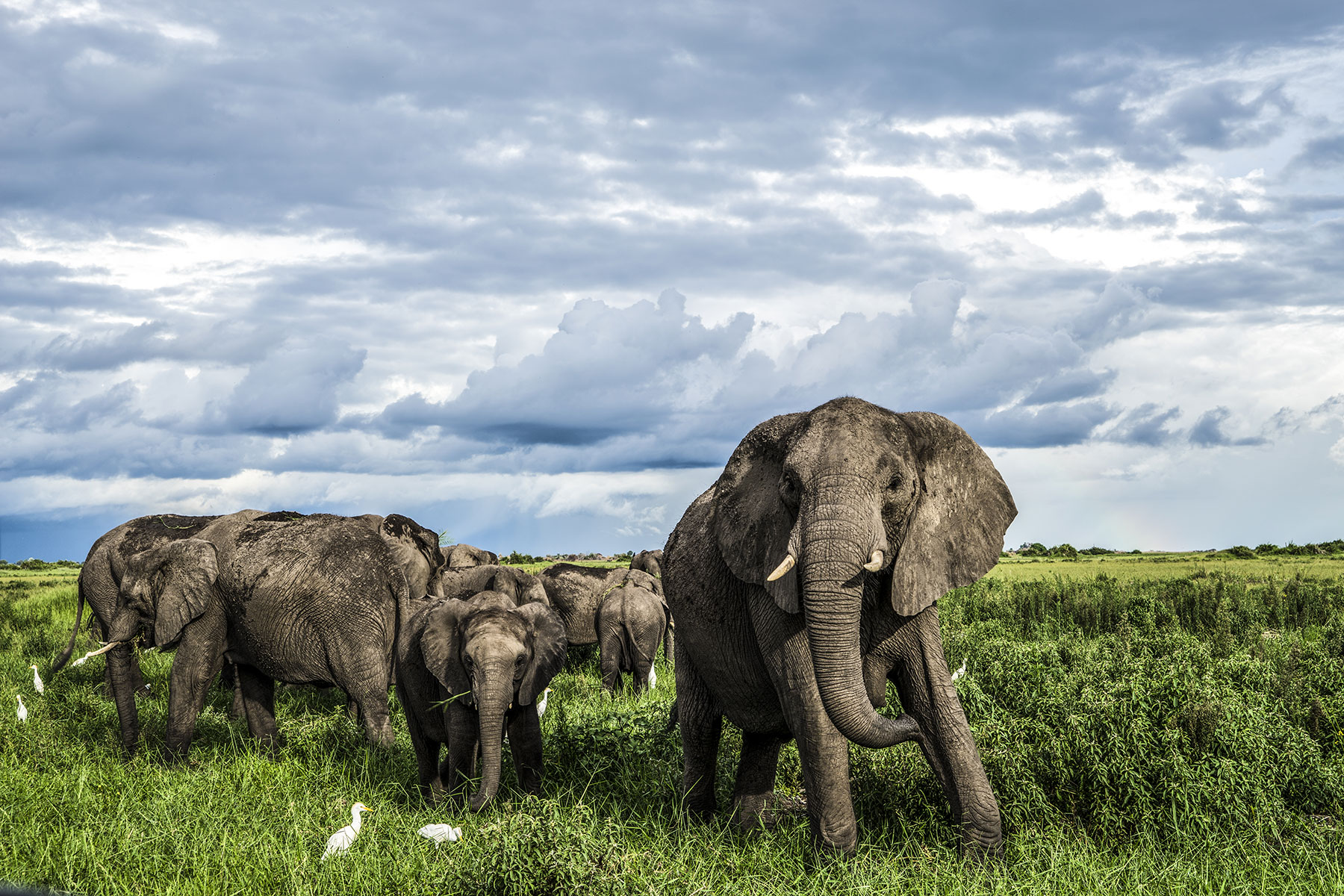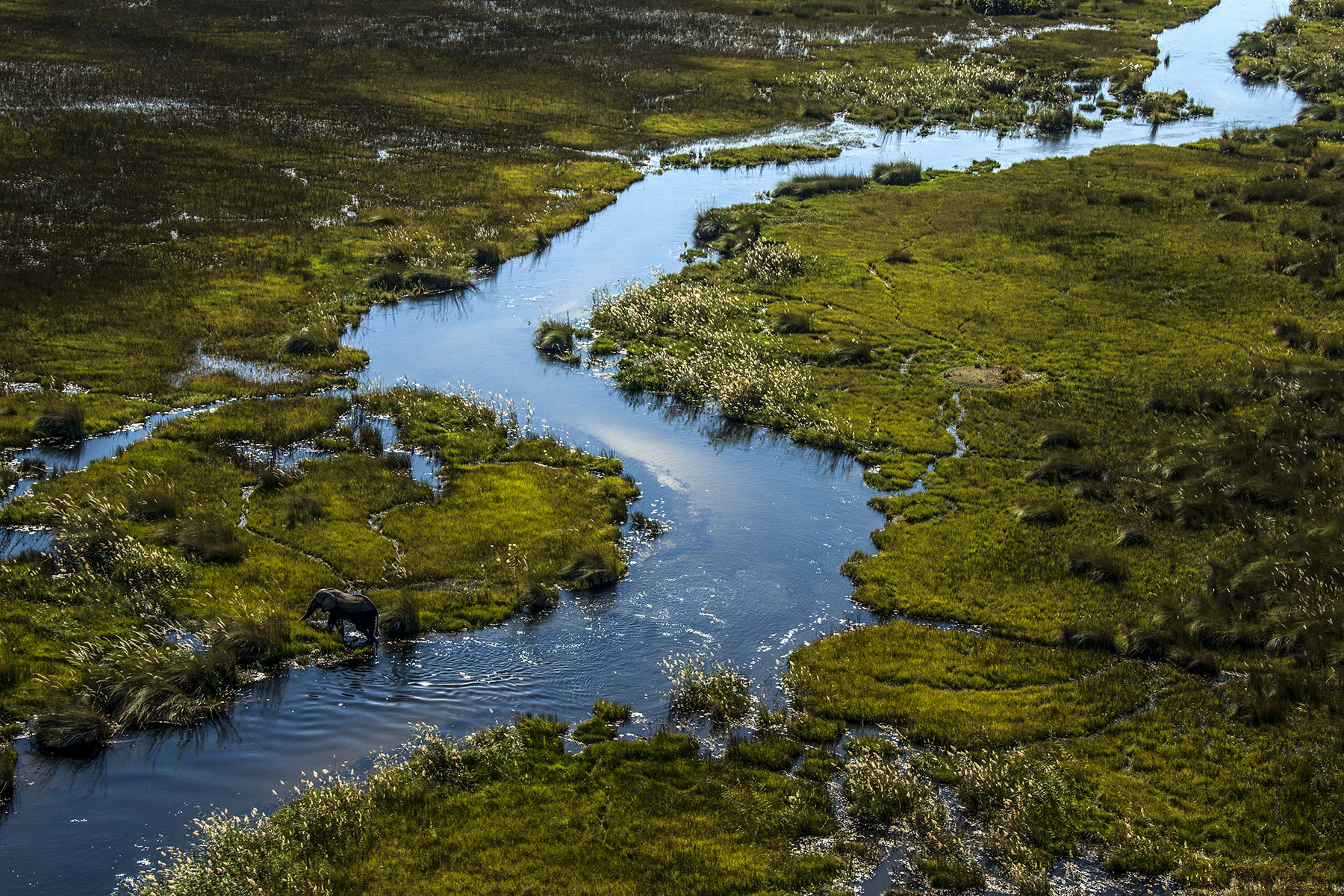 Overview
Duba Explorers Camp in Northern Botswana, is tucked away in the northeast corner of the Duba Plains concession, a 77,000 acres private reserve in the Okavango Delta. Due to its location at the northern reaches of the Okavango Delta, the surroundings are dominated by permanent floodplain, interspersed with seasonal floodplains and grasslands and pockets of mopane and acacia woodlands.
Since the camp was relocated away from its sister camp, Duba Plains and the Duba Plains Suite, Duba Explorers Camp is situated on an island surrounded on all sides by the pristine Okavango Delta. Under a canopy of mature jackalberry, leadwood, mangosteen and sycamore fig trees the camp has year-round shade. The camp's location provides clear, unobstructed views across the surrounding water channels and allows cool breezes through the camp and guest tents.
The camp, part of our Explorers Collection and designed by Dereck and Beverly Joubert, explorers themselves, embodies the golden age of safaris and the spirit of exploration. The camp consists of five tents of airy canvas on raised decking stylishly furnished with campaign writing desk, private verandah and en-suite facilities. Guests wake up to panoramic views of the Delta floodplains and, during the flood season, the water channels link to open water filled with flowering water lilies and tall papyrus. The main area is set under sweeping marquee canvas, on raised decking with an open-concept dining and lounge area.
Being part of a floodplain for most of the year, the camp is on an island surrounded by beautiful landscapes and water courses. The camp is accessible only by two, gum pole bridges. During your siesta, lounge on the daybed on your veranda, absorbing the peacefulness and tranquility of your surroundings. During the flood season you might even be lucky to catch sight of spotted neck otters swimming and eating. Listen out for the prolific birdlife. At night, let the hippos sing you a to sleep. Sometimes, the roar of a lion cracks through the night as he calls out to his pride.
During a stay at Duba Explorers Camp guests step into the shoes of the early adventurers. Explore the water channels associated with the Ngoga River system by boat or traditional canoes (mekoro), meandering through channels created by hippos and elephant. The mekoro allows you to glide silently through the channel systems and experience an undisturbed water world around you. With over 400 bird species, birding is unsurpassed, with spectacular species like the malachite kingfisher zipping past you in a burst of colour. Vehicle safaris in this paradise allow for exciting encounters with the predators resident to the area. On guided walks explore the islands, wetlands and plains, following the tracks and interpreting the signs of the wild. Guests might even be lucky enough to get a glimpse of a rare sitatunga or an elusive leopard. Enjoy the excitement of catch and release fishing where one can study the various delta fish species up close.
The unique flooding cycles of the Okavango Delta create a mosaic of habitats from permanent wetlands, to seasonal floodplains to woodlands and grasslands around Duba Explorers Camp, and fosters an incredible diversity of wildlife. Plains created by dropping water levels in the dry season (December to April) form a perfect habitat for zebra, wildebeest, kudus and tsessebes. In the flood season (May to November), the area transforms into a water wonderland bringing its aquatic diversity with it. The year-round healthy herbivore population including elephant, buffalo and lechwe and good hunting terrain attracts predators such as lion, leopard and wild dogs.
Rooms:
Canvas Tents on Raised Decking
The intimate camp consists of five explorers-style tents of light airy canvas on slightly raised decking,
each with views of the surrounding floodplain. Each tent has a small desk and private verandah plus ensuite facilities consisting of flush loo, double basins and indoor shower. Fans and careful open-air design maintain comfortable climate for rest and relaxation.
Activities & features:
Wildlife Drives (day and night)
If you are here for the wildlife then the best way to get up close and personal with the animals is on a drive in customized open Land Cruiser.
Guided Walks
Another huge benefit of staying within the conservancies is the ability to appreciate the stunning landscape on foot, peacefully, without the noise of engines. We highly recommend this unforgettable experience. Usually early morning or evening is the best time, as the middle of the day is too hot to venture out of the shade. Wear good walking shoes, a hat, and neutral coloured clothing so as not to alarm the wildlife, and take binoculars. Your guide will have water for you. Walks are led by licensed guides with firearm training.
Catch-and-Release Fishing
This is a great activity during mid-day siesta. Make sure you're with a guide. During January and February there is a moratorium on fishing. Catch-and-release fishing only.
Motorized Boating and Mekoros
Navigating through the Okavango Delta's network of waterways is an invigorating way to get a sense of the scope of this huge wetland. You'll undoubtedly have wonderful birding and maybe even some hippo, buffalo and elephant sightings. (Boating is a seasonal activity, typically between June and September but varies seasonally).
Young Explorers Program
Duba Expedition Camp offers a full syllabus of bush craft skills for our young explorers. This is a complimentary program that follows in the footsteps of National Geographic Explorers-in-Residence Dereck and Beverly Joubert. An extensive pack will be provided to eager children on arrival, so they can learn about animal calls, how to track wildlife, and other facts and figures about the wild. At the end of a child's stay, he/she will become a Young Explorer and Conservation Ambassador - ready to go out and tell the world about what they have learned and what they too can do to help protect this beautiful environment.
Reviews: