elewana camps & lodges
The Elewana Collection of 15 boutique lodges, camps and hotels is known for its unique accommodations in iconic locations across Kenya and Tanzania. The Africa Explorist along with Elewana guarantees the highest quality of luxury and comfort. Warm and genuine East African hospitality characterizes a safari with Elewana, where guests are indulged with a luxurious and personalized stay. Simply click on the Craft My Safari icon. The origin of the name Elewana is the Swahili word meaning "harmony", a concept that underpins the company's philosophy and influences the way Elewana delivers unforgettable safari experiences.
Elewana is one with the local community continually strives to leave as little impact as possible on the surrounding environment, while creating a positive impact on local communities through their Land and Life Foundation. Some of our highlighted Explorist Safaris feature Elewana Lodges & Camps. If you choose to customize your safari experience, our team can combine the Elewana lodges with other lodges throughout our portfolio.
There are four classifications of elewana camps & lodges:
LIVINGSTONE - PREMIUM:
Our Livingstone - Premium lodges and camp are usually an extremely luxurious lodge, family villas or permanent tented camps (5 Star) with superb cuisine and excellent service, swimming pool and, many of them, with a private "plunge" pool for each chalet or tent. There are usually one or more restaurants, bar, lounges and room service and simply offer all the amenities of a 4-5 star international hotel. The Livingstone lodges and chalets are air-conditioned , while the tents may be air - conditioned or fan-cooled. There are some First Class mobile tented camps that offer en-suite bathrooms with showers and toilet.
HERITAGE:
A Heritage lodge or tented camp with very good food and service, many of which have a swimming pool. The rooms and tents are of good size but perhaps not as large as CLASSIC properties. Most lodges and camps may have a lounge , bar or restaurant. Perfect for families and seasoned safari travelers, as these camps are legendary and offer unique activities.
CLASSIC:
A deluxe lodge or tented camp, almost all with swimming pool, excellent food and service, large nicely appointed rooms and or tents with comfortable beds and tasteful decor: most of the lodges have air-conditioning and the tents are usually fan - cooled. Most lodges and camps may have a lounge , bar or restaurant. Perfect for first time traveler to Africa. Each camp offers a unique location and is top rated for some of the best game viewing.
ADVENTURER:
Our Adventurer lodges and camps offer good food and service, most with fan cooled rooms. - Also in this category are mobile tented camps and for smaller groups. Some of these camps are seasonal. There are no restaurants or bars, lounges and dining is usually with the entire camp in a designated dining tent. Some mobile tent camps are remote and have limited or no wifi and cell phone connections.
suggested camps:
Elsa's Kopje

Tortilis Camp

Elephant Pepper

Arusha Coffee Lodge
elsa's kopje - meru kenya
tortilis camp - amboseli Kenya
arusha coffee lodge - tanzania
suggested camps"
Sands River Camp

Loisaba Tent Camp

Loisaba Star Beds

Lewa Safari Camp
suggested camps:
Tarangire Treetops Camp

Migration Safari Camp

Loisaba Camp
suggested camps:
Kitch Camp Mathews Forest
kitch camp matthews forest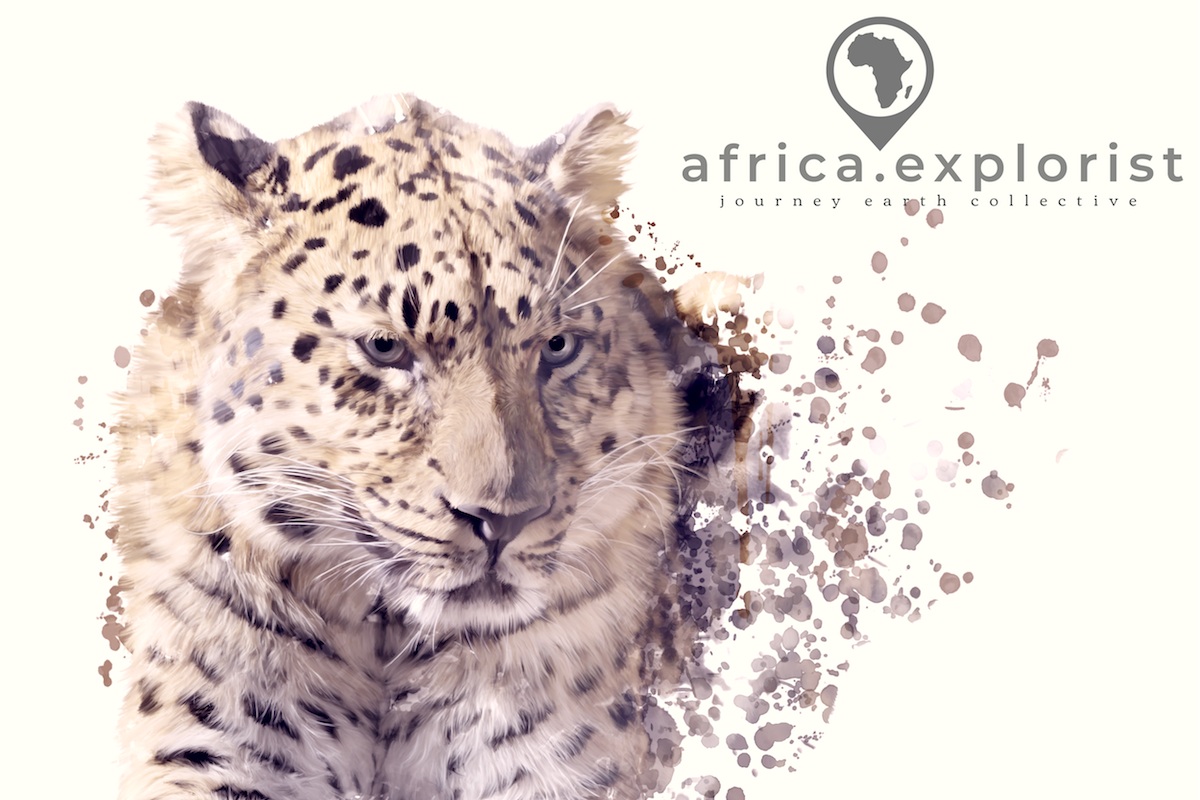 suggested elewana safaris
scroll our pictures and videos and let us know your favorite lodges.
Elephant pepper camp - masai mara
Location: Located in the Mara North Conservancy, the heart of the Masai Mara ecosystem, Elephant Pepper Camp is the perfect base from which to explore the wonders of the Mara.
Details: The camp's remote location allows the stars to shine bright at night, undimmed by harsh lighting; guests enjoy the unique experience of listening to the sounds of lion, leopard and hyena foraging and hunting, whilst being cosseted with traditional and modern comforts such as a campfire and cosy duvets.

camp specialities:
Migration river crossings, great game viewing, cultural encounters, horseback safaris, day & night game drives, weddings & honeymoons.
Mara North Conservancy, is a privately managed conservancy in the core of the Masai Mara, gamedriving in Mara North is restricted to those vehicles belonging to lodges within the conservancy, so Elephant Pepper guests have this outstanding part of the Masai Mara, almost to themselves. Game driving is outstanding, with a resident pride of lions, cheetahs and leopard; and of course the famous zebra and wildebeest migration surrounding camp in months of July – October.
Being private, yet central to the vast Masai Mara eco-system, the Elephant Pepper guides have easy access to the reserve, zebra and wildebeest crossings, and outstanding game viewing within the conservancy.
Noted Itineraries:
Specials:
sand river camp - masai mara
Of all the camps I've visited in the Mara this is by far the most amazing
Location: Located on the banks of a river from which it has taken its name, Sand River Masai Mara is located within the Masai Mara National Reserve, close to the Tanzanian border.
Situated on a secluded and picturesque site, Sand River Masai Mara replicates the heyday of exclusive permanent tented camps of the late 1920's. The interior fixtures and furnishings mirror this period perfectly, reminding all who visit of those countless Hollywood movies that have paid homage to a classic era of African adventure.

Accommodation: Sand River Masai Mara comprises of 16-tented accommodations - including 1 family tent - each divided into two separate but adjoining campsites, with each area possessing its own designated dining and public areas, thereby creating an increased sense of exclusivity and privacy. There are 4 twin and 11 double tents. With carefully crafted interior designs, exceptional standards of service, and a sublime and carefully chosen location providing optimal access to the wildlife, Sand River Masai Mara will surely become the standard to surpass.
Family Tent: An expansive Family Tent comprises of double and twin ensuite rooms adjoined by a lounger area. The family tent enjoys views over the Sand River.

Camp Specialties:
Private location, balloon safaris, on the migration route. local school visit, amazing wildlife viewing & encounters along Sand River, Masai Mara experience.
Noted Itineraries:
Specials:
AfroChic Diani Beach is an intimate villa-style boutique hotel exuding warmth and genuine character, located right alongside the powdery-white sands and turquoise waters of Diani Beach. With only 10 eclectically designed rooms, AfroChic has a wonderfully intimate and friendly atmosphere. With an enticing outdoor pool, and beautiful landscaped gardens leading right to the beach, this is a wonderful setting for an indulgent trip. Recognized as one of the most beautiful beaches in the world, Diani Beach can be a haven for relaxation, or a place for fun with countless exciting activities! The perfect start or end to a safari adventure.
Ocean View Deluxe Room
AfroChic's three individually styled Ocean View Deluxe Rooms all have double beds, ensuite bathrooms and a balcony overlooking the ocean.
Garden View Deluxe Room
AfroChic's three individually styled Garden View Deluxe Rooms all have double beds, ensuite bathrooms and a balcony overlooking the vibrant gardens. *same amenities as Ocean-View Deluxe Rooms
Camp Specialties:
Diani beach suits both people looking for relaxation and exhilaration! Diani beach offer a myraid of water-based activities including: Kite surfing
Wind surfing, Scuba diving, Deep-sea fishing, Snorkelling, Boating, Dhow rides, Sea kayaking. All activities are available through third party providers and not included in AfroChic rates. The staff of AfroChic will assist with information and organising activities.
AfroChic Spa
Experience the ultimate in indulgence and relaxation at the in-house AfroChic spa. Using specialised AFYA products to deliver massages, manicures, pedicures, facials and more, the spa at AfroChic will deliver you to the highest levels of relaxation.

NOTED ITINERARIES:

SPECIALS:
Kilindi Zanzibar
Take equal measures of tranquility, romance, relaxation and total indulgence, mix with a blend of sunshine, secluded white sandy beaches, exquisite dining and a dash of barefoot extravagance. Leave undisturbed for a few days and you will have concocted the ultimate in luxury escapism on the magical tropical island of Zanzibar – at Elewana's Kilindi Zanzibar. This tranquil sanctuary has established a reputation as the top hideaway in Zanzibar. Set among 50 acres of tropical lush gardens and overlooking a pristine private beach and bay, luxurious accommodations are offered in 15 pavilion-style villas with unique domed roofs. Pavilion Villas
Pavillion Sanctuary Suites
Fifteen Eastern-inspired domed pavilions are private sanctuaries, each overlooking the kaleidoscopic colours of the Indian Ocean. Each pavilion enjoys a spacious double suite with shuttered windows opening out onto a personal plunge pool flanked by sunbeds on a private verandah. Adjoined by a walk way, a luxurious bathroom boasts a refreshing rainfall shower. All areas of the pavilion are designed to evoke the "back-to- nature" feel, with wide windows and an open-faced design to capture the ocean breezes, and to let guests drink in the view. The beds within the Pavilions have a 'Cool Air' air con system which provides an oasis over and around the bed. The window spaces are fitted with traditional wooden shutters that allow the sea breeze to permeate throughout the room
Camp Specialties:
Zanzibar is an islands of exotic sights, sounds and scents, and a multitude of activities to enjoy. Scuba diving and snorkeling, Jet skiing, water skiing, knee boarding and small sailing catamarans, Deep-sea fishing, Spice farm tour, Stone Town walking tour, Catamaran and exotic sunset dhow cruises, Day trips to Jozani Forest. And for a day at the beach, top it off with a Kilindi Spa session.

NOTED ITINERARIES: Beach & safari Explorist

SPECIALS: