best african Safari camps & lodges
african safari lodges
Browse over 250 Lodges & Camps and see the best of africa.
Dine under the stars, listen to the sounds of Africa, watch wildlife from the pool deck or while having a nightcap. Select from over 250 lodges & camps hand picked by our team and create your own African safari. Browse our safari lodge photos & videos and scroll our African safari programs. Let us know how you want to see Africa. From star beds, tree houses, island getaways, migration mobile camps and even a lodge that looks like a shipwreck, our views of Africa will forever change you.
Our Safari experts will combine your favorite lodges and recommend a few lodges that you never heard of. We will show you the secrets of Africa. Save a bundle and check out our Safari Savings Page. If you are looking for a true Africa experience, view our Conservation and Community page and see how we are giving back to supporting Africa's conservation efforts. Go active, view our Adventurer camps & stays and explore by canoe or foot, stay in a camp on the fly. Fly camps - discover a mare remote Africa.
Our stays are timeless - You will leave Africa
But Africa will Never Leave You!
What's your style of lodge or camp?
define your style of lodging
Journey Africa Safaris offers five styles of camp & lodge experience: 1. Livingstone - Luxury 2. Classic 3. Heritage - Vintage 4. The Adventurer & 5. Conservation & Community. Meet your guides | Leonard the Leopard | Larry the Lion | Stanley - Our well groomed Elephant | Ralph the Rhino - Our Conservation Guru and Charlie our cunning Chimpanzee for those seeking a more active experience. Our safari styles are based on facilities, food, service and location.
Please keep in mind that a more basic camp, like our Adventurer Camps and even our Conservation Camps may actually provide the best safari experience as they are in more remote locations with fewer crowds.
browse our African camps & lodges by
destination & style
top african safari lodges
This is just a sampling of some amazing places to stay while visiting Africa. We have hand selected all of our camps & lodges and guarantee your safety, comfort and 100% satisfaction.
There has never been a better time to explore Africa then now! Browse our safari programs within each destination.
Our luxury lodges are labeled as - Luxury Livingstone and look for our mascot guide - Stanley - the well groomed Elephant - throughout our programs and stays.
best mobile safari
tented camps
Our Mobile Camps are carefully selected to ensure the most comfortable accommodations and a front
row seat to one of our planet's most amazing natural events - The Great Migration.
certain camps have a specific touring route, so we will help you select the perfect camp Depending on the time of the
year and expected migration routes.
Ubuntu Migration Camp stops at 3 spectacular locations across the north, west and south of the Serengeti, following in the tracks of massive herds of wildebeest as they cross the vast plains of the Serengeti. Traditional safari camp: small, personal and supremely comfortable with warm, relaxed atmosphere.
Nasikia Camps operate 2 successful mobile camps - Kogatende & Nduto camps, both of which are located in Northern Serengeti. They operate 01 June - 31 October providing great locations to view the herds attempt to cross the Mara River. Ndutu is located near Bologonja. Sit back and let the pros of Nasikia bring you up front & center to the Great Migration.
best africa luxury
camps & lodges
Our Luxury Camp and Lodge portfolio covers all of the top destinations of Africa, Here is just a sampling. Each our of our destinations features multiple luxury safaris and camps.
Browse our safari programs and look for our well groomed mascot & guide Stanley the Elephant - for our Livingstone Luxury category
best africa camps
off the beaten path
Browse some of our top picks for off the beaten path & the wild side of Africa
Get back to nature and go off the grid to Tanzania's Mahale National Park - Greystoke Mahale and trek for chimpanzee's.
Travel to northern Namibia and head to Shipwreck Lodge near the Skeleton Coast - a favorite amongst adventure seekers. Footsteps Across the Delta gets you in to the less crowded
corners of Botswana's Okavango Delta. Busanga Bush and Sindabezi Island make for a great adventure combination while touring and adventure seeking the
Victoria Falls area in Zambia. Look for Charlie the Chimpanzee or Ralph the Rhino - our guides to help you explore a wilder side of Africa. Click on the Photos to discover more.
africa's top island & beach getaways
From the beautiful island of Zanzibar, rich with tradition & history, to the private islands of Mozambique and the Lakes of Malawi, Our Island lodges will captivate your spirit.
Take some time from bush, and end your safari with our top beach and island lodges selections. Browse of top picks for Africa's best beach & island getaways.
Discover the romantic Seychelles islands, West Africa's mysterious Reunion Island and the wonders of Madagascar
best south africa lodges
View our many South Africa Lodges and camps, each classified by style of safari and all the information you need to make it a favorite. Use our Safari Application to pick your favorite lodges and leave the tour logistics up to us. Explore Kruger and surrounding reserves as well as her oldest reserve; Sabi Sand Game Reserve. If you want to skip the the regular circuits and explore other private reserves, select our Other Private Reserves to explore areas like Phinda, Madikwe, Kapama, Mala Mala & others.
top Tanzania Lodges & Camps
View our portfolio of Tanzania Lodges and camps, each classified by style and all the information you need to decide. Explore the mighty Serengeti or track the migration and stay at one of our top Mobile Camps. If you want to skip the regular safari circuits and explore Tanzania's other private reserves, select our Other Tanzania Private Reserves to explore areas like Mahale National Park; famous for its chimpanzee trekking and water based adventures, or take in some fly camping at Selous Game Reserve. Ruaha National Park & Tarangire National Park; both famous for its big herds of Elephant.
top stays - okavango delta
top stays - selinda, linyanti, kwando, kalahari & khwai
botswana's other reserves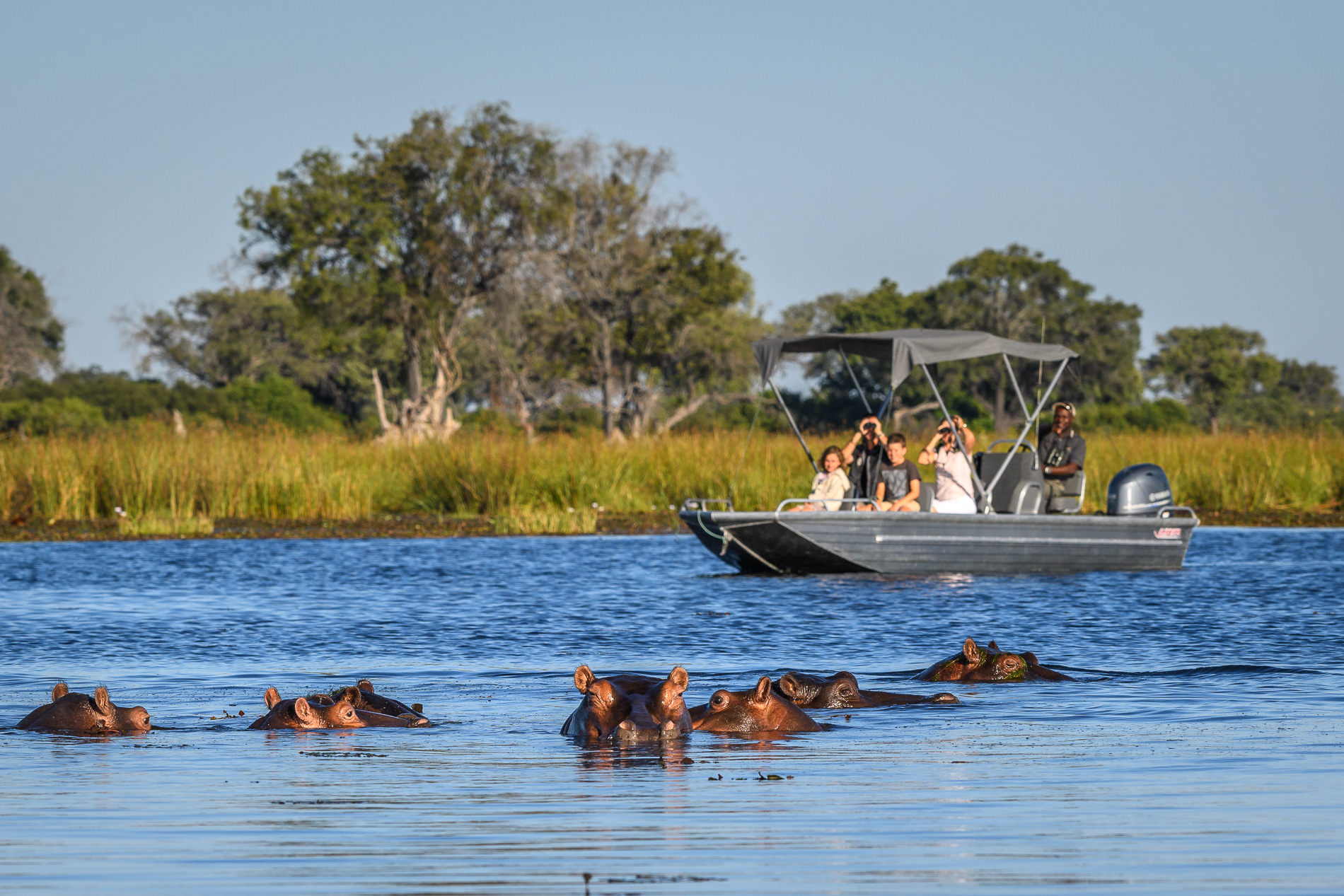 top moremi game reserve stays
top stays - chobe national park
cape town & wineland stays
victoria falls lodges & camps