Ebony Lodge
Singita COLLECTION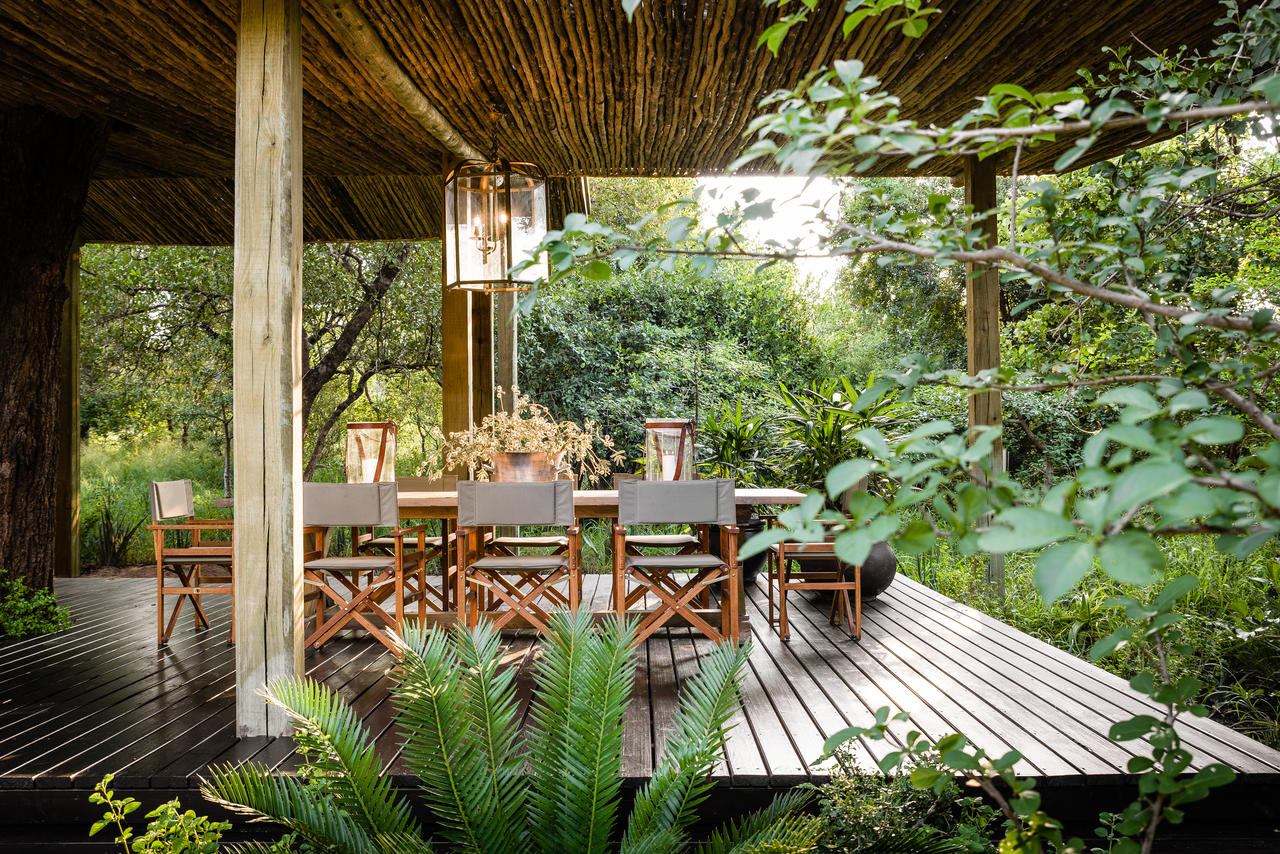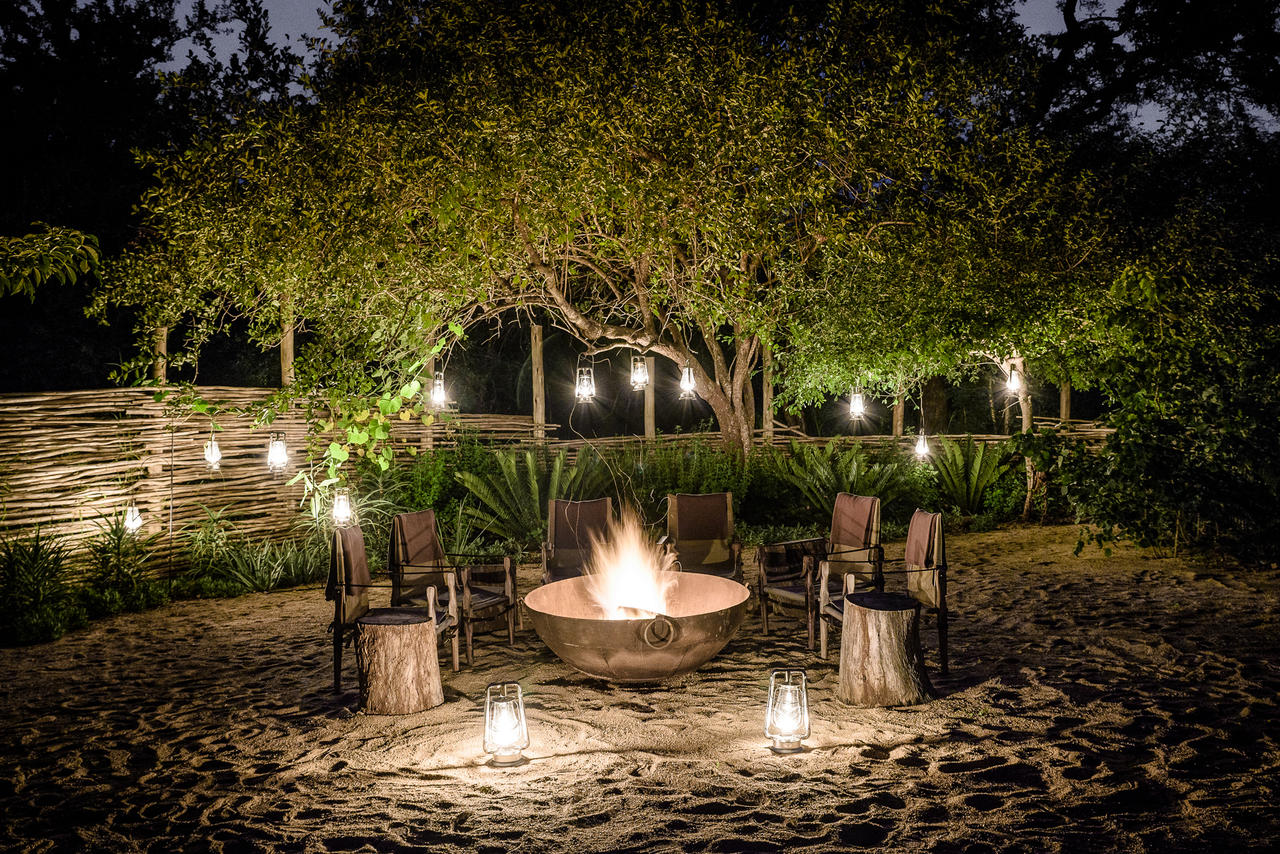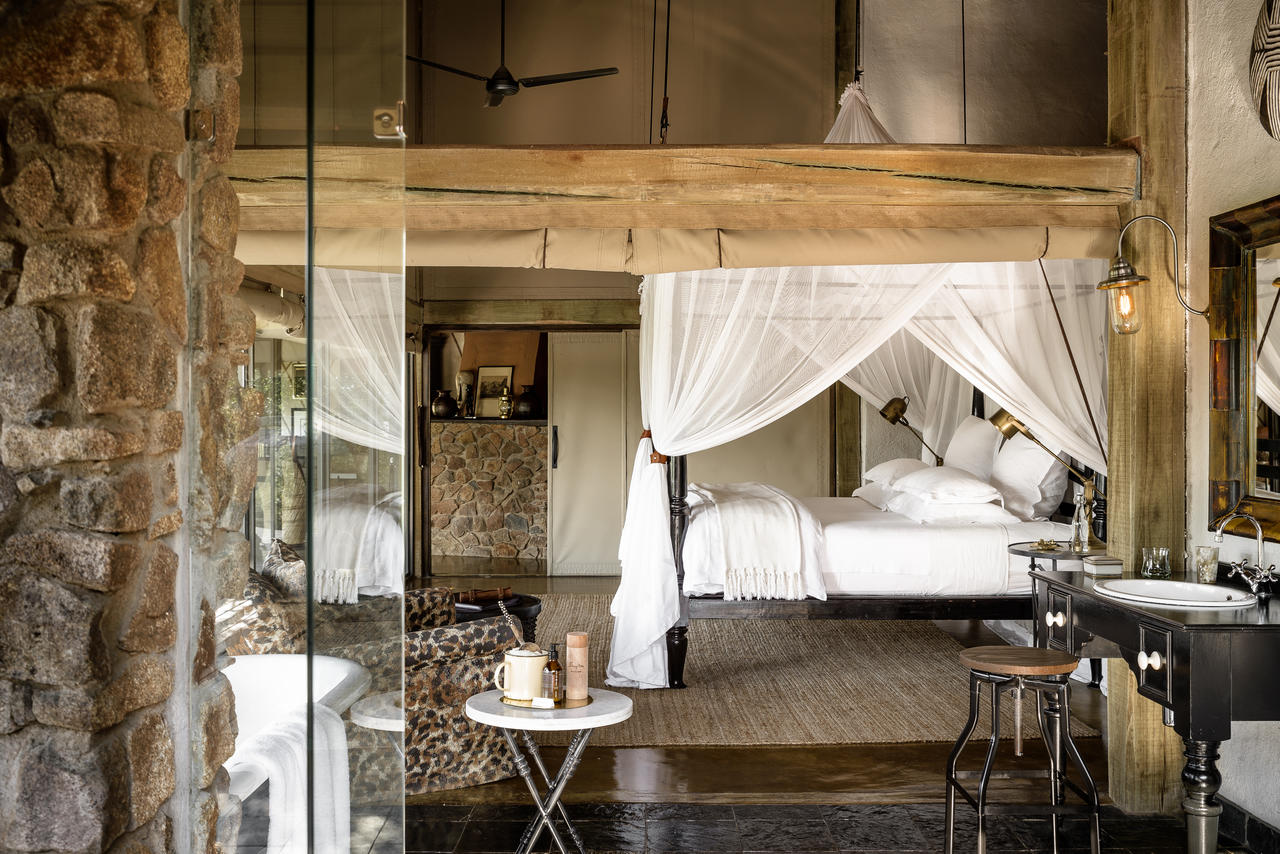 Overview
Ebony Lodge has a commanding presence and an essence that evokes an intense feeling of familiarity - as if visiting a congenial family home. Sumptuous coziness is simply the order of the day - tempting you into relaxation and reflection.
The secluded thatched suites are the epitome of elegant comfort, with rooms styled with an eclectic mix of colours, fabrics and textures. A colonial feel with Egyptian linen, African throws, antiques and modern luxuries combine to create a homely, lived-in feel. From the vast wooden deck to the pool overlooking the Sand River, it's not uncommon to see elephant, buffalo and antelope grazing only metres away at any time of day. Perhaps this is where the notion of an 'armchair safari' was perfected...
Singita Ebony Lodge offers twelve suites, all with their own en suite bathroom and shower, outside shower, heated private swimming pool, double-sided fireplace, mini bar and fridge, room mini safe, air-conditioning, overhead fans, private lounge, direct dial telephones and game-viewing deck.
Rooms:
Singita Ebony Suite
Singita Ebony Lodge offers eight 1-bedroom suites, each with a private plunge pool and game viewing deck.
Singita Lewis Suite
Singita Ebony Lodge offers two 1-bedroom Lewis Suites, each with a private plunge pool and game viewing deck. These suites are located closer to the main lodge, which makes them a great option for families.
Singita Family Suite
The family suites at Singita Ebony Lodge allow families to relax in their own space and share the wonderful experience of a safari together. The family suites offer an en-suite master bedroom with outside shower and comfortable second en-suite bedroom, private game viewing deck, a living room with fireplace and swimming pool for guests to enjoy shared time together.
Singita two-bedroomed Suite
Singita Ebony Lodge offers one 2-bedroom suite, each with a private plunge pool and game viewing deck. The suites have a joined entrance but are completely private from each other are perfect for families needing a little more privacy.
Activities & features:
Game Drives
Daily game drives with professional guides and trackers provide the perfect opportunity to get up close to Africa's incredible animals, while spot lit nighttime drives reveal the elusive magic of nocturnal Africa. Our game drives are all conducted in state-of-the-art Land Rovers, each accommodating a maximum of six guests. During your stay at Singita Sabi Sand, you are likely to spot a great variety of wildlife including leopard, lion, rhino, large herds of buffalo, elephant, reedbuck, hyena, hippopotamus, nyala, cheetah, wild dogs and many species of birds.
Guided safari walks
Walking safaris are an incredible way to experience the bush up close and personal. Your expert guide and tracker will accompany you as you track animals on foot through the wilderness and explore the magnificent plants and landscapes around you.
Stargazing Safaris
There is perhaps no more transcendent experience than looking up at a full sky of sparkling stars. Man has had a love affair with the nighttime sky for centuries and with very little pollution and no city lights to detract from the stars, your view of the heavens here will be crystal clear – nothing between you and the vast African sky above.
Archery
Spend a morning taking lessons from your guide on how to shoot with a bow and arrow.
Gym
Fully equipped gyms are available for guests' convenience. Each facility provides picturesque views of the bush, allowing you to keep an eye on the action outside while you work out.
Swimming
Each suite at Singita Ebony Lodge comes complete with a private infinity pool as well as the idyllic swimming pool at the main lodge area.
Spa
The Singita wellness philosophy takes personal rejuvenation to a level well beyond any pampering you've previously experienced. All of our peaceful lodge spas, where nature provides its own special calm, present the ultimate escape, sure to restore equilibrium and peace to body and mind. Spa treatments are at an additional cost.
Community Visit
Perhaps Africa's greatest beauty is its people and, as part of Singita's deep commitment to community development and upliftment, guests are invited to visit the nearby communities of Justicia and Lillydale that border the Sabi Sand Game Reserve. The Singita Community Development Trust works in partnership with the READ Educational Trust and their Growing to Read programme to initiate Early Childhood Development practices in pre-schools. Guests can meet the children in the playrooms and learn about this vital programme, as well as witness many other areas of interest and cultural significance on the community visit. The Community visits come at an extra cost.
Singita Boutique & Gallery
Not your regular curio shop, you will find original treasures that have been gathered from all corners of the African continent. A range of collectable sculptures, home-ware and furnishings will allow you to recreate 'the safari dream' within your own home. Artefacts, as well as authentic carvings and jewellery created by local craftsmen are just a few of the treasures you may find to take home as gifts. Amongst beautiful museum quality, fine-art prints and works by some of the most respected artists on the continent, there are many pieces especially designed for Singita. Here too you can find a range of quality branded Singita safari wear.
We offer a worldwide shipping service so you may make your purchases at the lodges with the option to send them straight home.
Premier Wine Boutique
As one of South Africa's most influential buyers of wine, Singita's cellars are home to some of the most sought-after private reserves and vintage wines the country has to offer. Whether you are a connoisseur or just enjoy the occasional glass of wine, our experienced sommeliers delight in introducing guests to a vast selection of varietals from all over the world.
Through Singita Premier Wine Direct guests may purchase wines from our cellars: either to be taken home at the end of their trip or conveniently delivered to their door. As an addition to cellar purchases, we have secured allocations of highly limited, sought-after wines, including 'Icons', 'Single Vineyard' and 'Limited Release' wines, directly from leading wineries in South Africa. Stored in temperature-controlled cellars, these wines are unlikely to be available anywhere else.
Canine Unit Experience
Guests have the opportunity to visit the Sabi Sand Canine Unit for an interactive session where they can participate in an actual tracking exercise with a dog and handler. Guests have the opportunity to meet with a senior handler and go behind-the-scenes at the base camp and see the workings of this dedicated and specialized unit. The dogs are highly trained and able to perform multiple functions, from pursuing intruders to sniffing out rhino horn and ammunition from vehicles and bags. Due to the sensitive and costly nature of the program, a donation amount of ZAR5,000 per person has been set. A minimum of 2 and maximum of 6 guests are allowed per demonstration.
Reviews: