Tswalu Tarkuni
Tswalu Kalahari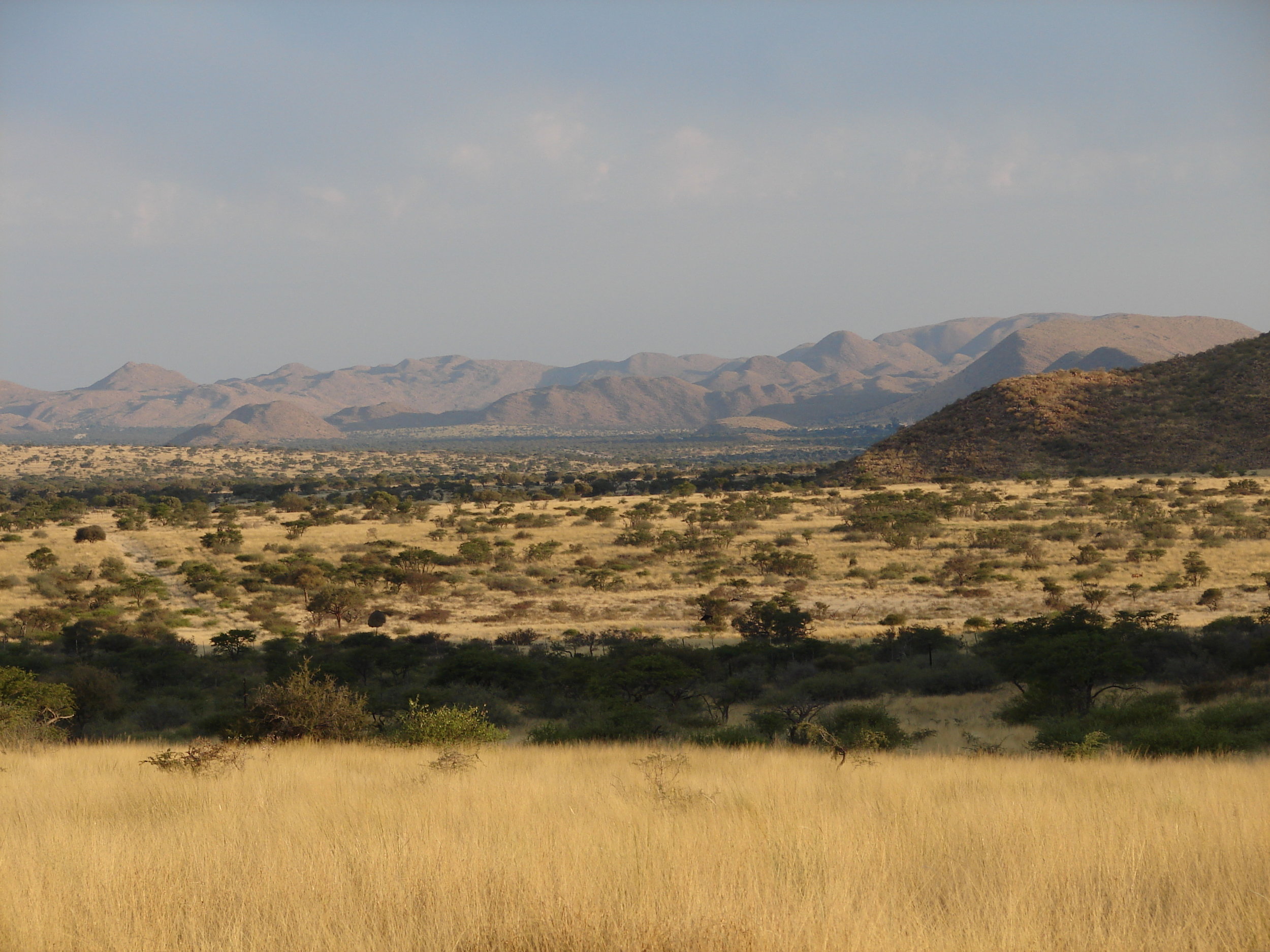 Overview
Tarkuni is an elegant bush camp which was previously the private residence of the Oppenheimer family. The stunning five suite homestead now offers the option of exclusive use for a group of guests, or the accommodation of smaller individual groups. Two game viewing vehicles have been allocated to Tarkuni to keep the vehicle footprint minimal, and a maximum of two separate bookings will be accepted to ensure that each group has a dedicated vehicle, guide and tracker.
Tarkuni has a natural bush camp feel with understated elegance and, above all, a sense of luxury, relaxation and tranquillity. While guests will experience comfort and an incredible sense of space in the shared living areas, they are guaranteed exclusive privacy in their individual suites.
The expansive living spaces including a vast veranda with a number of seating and dining areas, a pool and tsala. Indoors there is an airy sitting room with a double-sided fireplace that also heats the dining room and adjacent cellar. On the mezzanine level is a well-stocked library and games room.
Upstairs, a stunning spa therapy suite offers guests the opportunity to indulge in the unique treatments of Tswalu's award-winning safari spa experience.
The new private suites include a spacious bedroom with king-size or twin beds, a luxurious bathroom with a bath and outdoor shower, and comfortable seating and study areas. Beds are dressed with exquisite cotton linen and romantic muslin nets. Sliding glass doors give guests vistas of the open savannah grasslands across to the Korannaberg Mountains.
The suites embrace the natural outdoor experience with organic-shaped flowing outdoor decks off the bedrooms and the addition of natural Kalahari stone walls to add privacy and seclusion to each deck space. The sunny decks lead onto private terraces with outdoor starbeds which can be made up for guests who would like to experience the thrill of sleeping under the stars.
Several indoor and outdoor dining areas provide opportunities for guests to dine privately or in groups. An outside boma creates a warm, inviting space around an open fire to feast on typically South Africa barbeque fare. On the veranda, a barbeque grill under cover and protected from the elements offers another outdoor dining option.
Upstairs in the library, comfortable couches and a large square leather ottoman create a space that is conducive to conversation and a casual evening watching television or viewing the day's game photographs on a smart TV with integrated media facilities. For the younger guests, this is an ideal space to play games while the adults linger at the dining table or around the boma fire.
Rooms:
Luxury suites
Tarkuni is an exclusive homestead which can accommodate up to 10 guests in 5 individual suites. Each suite has a king-size bed with exquisite cotton linen, and and en-suite bathroom and both indoor and outdoor showers.
Activities & features:
Game drives
Game drives at Tswalu are a unique experience because guests have their own vehicles, guide and tracker. Our expert Field Guides have been specially trained in Kalahari wildlife and each contributes personally to the constant programme of research and conservation on our reserve.
In addition to this, Tswalu is over 100 000 hectares in size. This means that you will not see another vehicle on your game drive. It also means that game drives can be completely tailored to the guests' interests.
As well as discovering many rare and endangered species for the first time, every guest leaves with a deep appreciation of the beauty of this entire eco-system.
Bush walks
Guided bush walks are encouraged at Tswalu. We want people to get even closer to the land. To touch the unique vegetation (and learn about some plants' extraordinary properties). To inspect nests and burrows. To examine the smallest insect.
A morning can begin by walking to a meerkat colony and watching these engaging mammals warm themselves in the sunshine before they scamper off to forage.
Night walks are now also possible, offering the chance of exceptional sightings such as aardvark, aardwolf, porcupine or brown hyena at even closer range.
Horseback riding
Another exciting game viewing option at Tswalu is a horseback safari.
Horseback safaris allow guests to explore the dunes and savannahs on our well-schooled and well-mannered horses, which are suitable for all ages and all levels of experience.
There is no better way to get close to nature and the wildlife. On a horse safari in at Tswalu, you become part of the landscape and many of the animals react differently to your presence. No-one who experiences this kind of closeness with wildlife ever forgets it.
Our equestrian guides are well trained in the Kalahari ecology, and will lead you on a true safari where you can ride alongside antelope, buffalo, zebra and giraffe, or watch them from a distance without detection.
Children are welcome on horseback safaris. Both trail and English saddles are available and every piece of necessary equipment is provided, in every imaginable size.
Junior Ranger's Programme
Children are welcome at Tswalu and the reserve is well equipped to cater for them. Tswalu believes that they too can be part of the conservation vision.
The youngsters will be introduced to the Junior Ranger programme and given a backpack with guides and tools to help them learn about the Kalahari. During their stay they will make their own bow and arrow for archery, learn how to identify spoor, and track game on foot.
In between game walks and drives there are activities at The Motse specially designed to occupy the kids while mom and dad relax. Tswalu's stables will create a special "pony camp" for any child who shares their passion for horses. There is no malaria in this part of the Kalahari and the pool is a big attraction. They can chat to the rangers, decorate cup cakes and even cook their own bush dinner in the special children's boma. A separate children's menu caters for their individual tastes.
Babysitters can be arranged for younger children if parents want time alone.
Tswalu Spa
Tswalu's Spa is a combination of sensual spaces which combine to create one of the most unusual spa experiences in Africa.
Designed to enhance the natural beauty of the Kalahari and take advantage of the superb climate, the outdoor treatment area is within an indigenous spa garden where guests may find the occasional antelope grazing alongside them and be lulled into a deep state of relaxation by the sound of birdsong.
The indoor spa area is a natural extension of the earth, inspired by nature and the splendour of the Kalahari, with natural finishes and fabrics and simple spaces which together create a sense of tranquility and barefoot elegance.
Guests may also choose to have their treatments at an outdoor tsala, where a rustic structure protects one from the elements and is positioned to give a bird's eye view of the open grasslands of the reserve against the backdrop of the Korannaberg Mountain range.
Treatments at Tswalu Spa include exfoliation treatments using fine red Kalahari dune sand or desert mineral crystals from the natural mineral rich salt pans of the Kalahari, infused with plant-based emollient rich aromatic oils. Authentic signature massages are performed by local therapists.

Reviews: